The Academy has been lucky enough to have been awarded a number of grants from the European Union to fund multi-lateral student projects with our European partner schools. This funding is part of the Erasmus+ fund and has allowed to us take significant numbers of QKA students abroad on fully-funded visits, as well as hosting our partner school visits to the Academy.
2018-2020 – Erasmus+ Local Heroes Project
QKA is really exciting to announce that we have been awarded a grant from the European Union Erasmus+ fund to develop another project with our German and Spanish partner schools: Albertus-Magnus Gymnasium in Viersen, German and IES Enrique Diez Canedo in Badajoz, Spain.
This new project will focus on local history and famous figures in areas surrounding each school. During the project, students will work together with their European peers to identify and research famous local heroes and they will then produce museum exhibits in each school including permanent informative exhibits (that will be replicated for each partner school), a museum brochure giving details of the heroes and the exhibits, guided tours of the museum and living history exhibits.
The aim of the project is for the partners to learn more about the locations and importance of the areas local to our partner schools as well as QKA students to learn more about and celebrate Peterborough's rich history. Teachers will choose three heroes to be researched and then students will choose an additional two – some of whom may be living legends!
Mrs Ground travelled to Germany for the initial multi-lateral staff meeting just before Christmas and the first student visit will be to Germany in February 2019 where fifteen lucky Year 9 and 10 students will be funded to take part.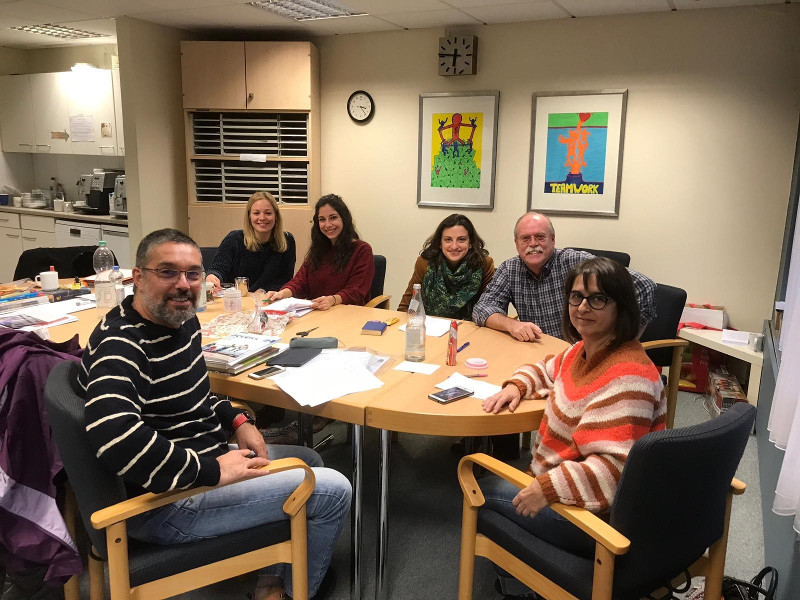 ---
2017-2020 – Erasmus+ Project Unity
Unity is a STEM (Science, Technology, Engineering and Maths) project which focuses on developing the aptitudes of global citizenship. We live in an ever smaller and connected world and young people are no longer simply competing against those in their local area for employment, but with those from across the globe. Unity aims to develop STEM skills through traditional culture, showing that values in the modern world have a link to the past.
This project is a multi-lateral project supported by European Union funding to allow QKA students to work together with their peers in Poland, Slovakia, Hungary and The Czech Republic. Over the past academic year, students some of our partner school students met in Hungary and QKA students, along with some of their European partners, joined the project virtually via Skype. This was hugely exciting for our KS3 students and they have since followed up the first meetings with further collaborative work on the European E-Twinning portal.
In March this year a group of lucky KS3 students will take part in a project week in Slovakia lead by Miss Dunsterville and Mr Oliver from Science and Computer Science who flew to Slovakia in December 2018 for a planning meeting with the Slovakian teaching staff. During the week, which is fully-funded for the students, they will be working with local businesses to produce digital graphic novels telling traditional folklore stories from the different participating cultures.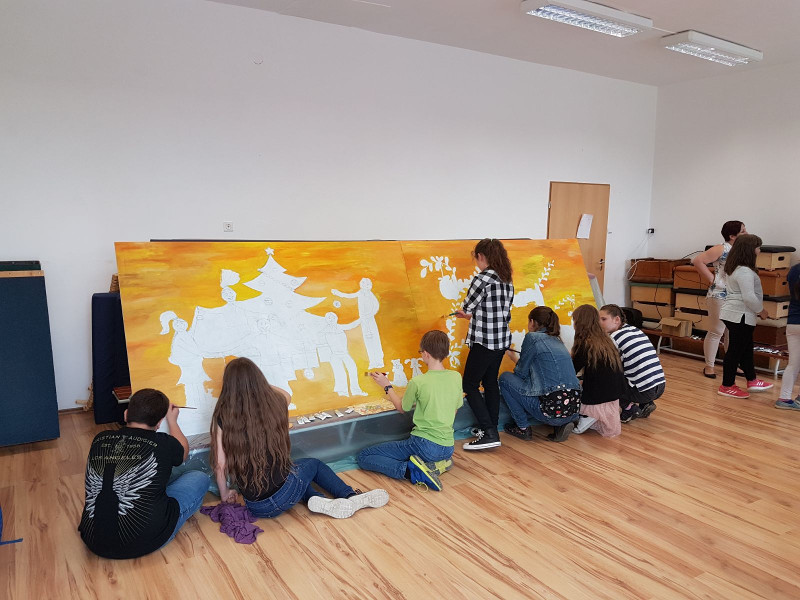 ---
2016-2018 – From Symbols to Symphonies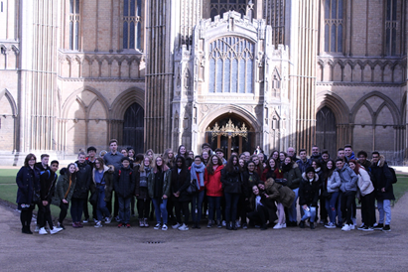 This project focused around the 2018 European Year of Cultural Heritage and investigated the changing face of Europe and the increase in human mobility. As such a diverse school with 41 languages spoken, it was a project very dear to our hearts and allowed students to share their own stories about immigration as well as learn first-hand from a range of people and organisations about the plight of refugees fleeing war and economic migrancy.
The students worked with our Spanish and German Partner schools in Viersen, Germany and Badajoz, Spain to carry out a series of interview, attend visits and talks and they then worked together to create music, dance, poetry, prose and art to explain and express what they had learned.
In Germany the focus was on creating music and in Spain it was dance (although in each location the students created a range of music, dance, prose and art). The final project week took place at QKA where students learnt about European mobility and then put all of their pieces together to create a full-length theatre production, depicting the struggles and successes of migration and mobility.
The project was a huge success and students not only gained a wealth of knowledge about the issues surrounding mobility, but they also gained empathy, made long-lasting friendships with their European peers and developed their leadership and research skills. Earlier this year, project participants and QKA band Black Vinyl, won the 2018 Peterborough Music Festival New Youth Music Showcase Competition with one of the songs from the project 'Nobody Cried'. Furthermore, the anthology created during the project was commended and published in the Mother Tongue Other Tongue Bilingual Poetry Competition which forms part of the Cambridge annual Festival of Ideas. Black Vinyl performed the songs that they had composed and written during the project to the public audience in Cambridge University at the prize-giving event.
Click on the links below to see a sample of the project work which was created independently by the students: