QKA is proud to announce that the Academy has been shortlisted for a TES Award in the International category.
The TES Schools Awards, celebrate the extraordinary commitment, quality and innovation shown by teachers and support staff across the UK and we are very excited to have been shortlisted - a real accolade to the quality of international work happening across the Academy.
The overall winner of the International Award will be announced at the Awards Ceremony on 21st June in London.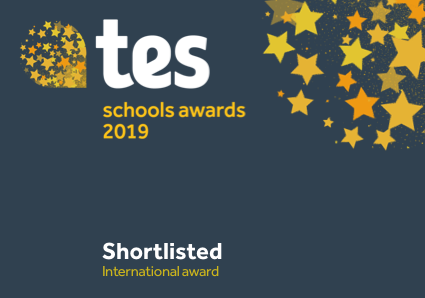 ---
Queen Katharine Academy is proud to hold the Full International School's Award, and celebrating the Academy's diversity and embedding global awareness is a key part of our core ethos.
The Academy offers a wide range of language, cultural and international projects and initiatives at a school, regional and national level. We have partner schools in Taiwan, Germany, Spain, Hungary, Poland, The Czech Republic and Slovakia, and students have the opportunity to participate in a range of international projects, competitions, leadership schemes and trips abroad.
Queen Katharine Academy also hosts the Association for Language Learning (ALL) Peterborough Primary and Secondary Hub, which provides training and support for Language teachers across the city, apart from regular teacher training events, the Academy is currently leading a project in conjunction with The Goethe Institut with 11 primary schools in the region supporting them with the implementation of The Language Magician, an exciting tool for primary languages.
Please see the links below for further details of our wide-ranging international work: