Queen Katharine Academy works with a range of organisations to provide high-quality support and CPD for its teachers and schools across the city and further afield.
The Academy coordinates and hosts the Association for Language Learning (ALL) Peterborough Hub for primary and secondary teachers, which provides regular training and updates for language teaching, as well as supporting the development of collaborative projects.
QKA also coordinates support for staff working with EAL students in the Academy and other schools by working together with organisations such as the East of England Local Government Organisation, the ALL World Languages SiG and Erasmus+.
Please click on the links below to access CPD and support documents and information:
Association for Language Learning (ALL) Peterborough Hub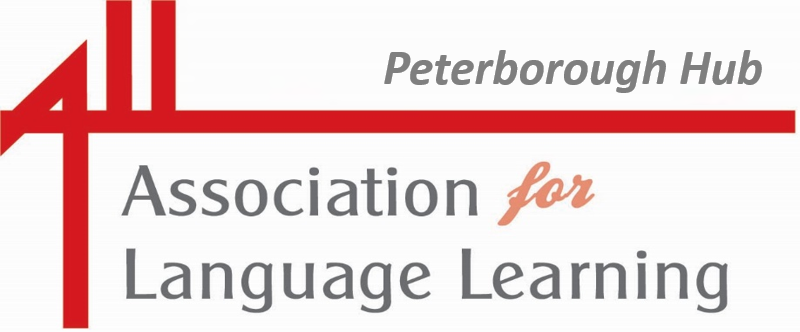 Queen Katharine Academy Assistant Principal, Jane Driver, is a Specialist Leader of Education (SLE) for Languages and a volunteer for the Association for Language Learning (ALL) which is the national organisation for Language teaching. The Academy has been coordinating and hosting the ALL Peterborough Hub for the past 4 years and during that time has supported a wide range of primary and secondary Language teachers from schools all over the city and region.
In 2015 and 2016, the Academy lead CPD and training for Key Stage 2 and Key Stage 3 teachers supporting them with implementing the new Primary and Secondary Programmes of Study. Since then, QKA has hosted regular teacher training and networking events bringing in exciting speakers from around the country to ensure that Language teachers across the city are supported and up-to-date with policy changes and updates.
The next Hub meeting takes place on 23rd January at the Academy - See below for details
---
Queen Katharine Academy is leading a project with 12 local primary schools on behalf of the Association for Language Learning (ALL) and the Goethe Institut. The project called 'The Language Magician' (TLM) has been developed using European Union funding through the Erasmus+ grants. TLM is an online language game designed to support primary schools in assessing Modern Foreign Languages (MFL) now that language teaching at primary is compulsory throughout Years 3-6, however, many primary schools lack language specialists and resources.

QKA is supporting local primaries by providing free training and support in introducing and embedding The Language Magician into their schools. There are 12 schools in Peterborough and surrounding area that are currently being supported by the Academy in this. The support includes 3 in-school visits over the Spring term and a collaborative workshop at QKA in the summer.

Apart from support with The Language Magician, the Academy also supports primary schools in the city to access free, quality language resources that have been developed for primary practitioners.
English as an Additional Language (EAL) Hub Peterborough
Peterborough is a hugely diverse city and at Queen Katharine Academy there are at least 41 different languages spoken by our students and staff, in addition, most of our non-native students were not born in the UK and are, therefore, still developing their fluency in English.
Although QKA may be unique in the number of newly-arrived migrants, EAL is an issue affecting the city and surrounding area as a whole. The Academy has already carried out a lot of research and development in this area and, as such, has recently received funding from the Big Lottery Fund to develop an EAL Hub for Peterborough based at Queen Katharine Academy.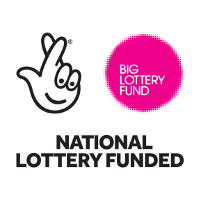 Below are a few of the research and events that have and are due to take place in the Academy:
Parallel Lives Roma Cultural Awareness Peterborough Workshop delivered by Roma Support Group - Weds 13th February 10:00 - 13:00hrs

This workshop is delivered in conjunction with The East of England Local Government Association as part of their Parallel Lives project. It is a workshop for those working in Children's services including adoption / fostering teams, Adult social services, Family intervention and support services, Children's Centres, Schools, Health services including safeguarding leads, Police, Fire Service Youth services, voluntary organisations, etc.

The workshop delivers interactive presentations including films and facilitates seminar discussions. The session also provides the opportunity to meet other practitioners working with Roma and share examples of good practice. Follow the link for further details and to register: http://smp.eelga.gov.uk/events/parallel-lives-roma-cultural-awareness-peterboroug/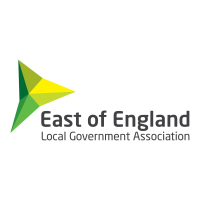 Roma: Integrate to Educate (RITE) an East of England Good Practice Event
27th March 2019 at Queen Katharine Academy.
The Purpose of the event is to share good practice on enabling Roma pupils to fulfil their personal and educational potential. This event will provide a unique opportunity for professionals and members of the Roma Community to network and share challenges and examples of best practice in engaging and supporting Roma children and their families across the East of England. The event will consider both school and wider community integration.
Please see the following link for further details and to sign up: http://smp.eelga.gov.uk/events/parallel-lives-roma-rite/.
---
Erasmus+ Right to Roma – 2017 - 2019
Queen Katharine Academy has been lucky enough to gain funding from the European Union Erasmus+ grant fund to carry out research into education in Central and Eastern Europe in Poland and Slovakia. The reason for this research is that many students within the Academy originate from these countries and the Academy feels that it is very important to understand, not only their home country culture and traditions, but also their education systems. By understanding the educational diet and experiences that our students will have had prior to arriving in the UK, allows us to better support them in their transition to the UK system.
The project consists of 4 in-country visits: 2 to Slovakia and 2 to Poland.
In March 2018, Lynn Mayes (Head of School) and Jane Driver (Assistant Principal) visited Prešov in Eastern Slovakia. The trip was supported by Petr Torak MBE who facilitated the trip and acted as a translator. During the visit the group visited the village of Jarovnice, which houses approximately 10,000 Slovakian Roma inhabitants. Mrs Mayes and Miss Driver visited a large secondary school Základná Škola (https://zsjarovnice.sk/ ) as well as a small special school in the village. As well as visiting the two schools, they also met with the Mayor of the village who talked to them about the challenges facing many Roma families in Jarovnice. The Mayor also took them around the 'settlement' which is a large area of the village where substandard, makeshift housing has been constructed. Mrs Mayes and Miss Driver were very saddened and quite shocked to see the terrible living conditions that the population of this village were forced to live in.
In May teaching staff Bethan Griffiths, Marcin Hajdecki and Assistant Principal Jo Hammond visited QKA's Polish partner school 'Primary School Number 1 in Tuszyn'. During the visit they learnt about the educational system in Poland and the curriculum spread. They also looked at the diversity of the cohort compared to QKA, the timetabling of the school day and how the school liaises with parents. A further visit to the school is planned for May 2019.
In December a number of staff members from the Science Department, Computer Science, Accelerated Curriculum and Senior Leadership Team visited Nitra in the west of Slovakia, During the visit the team visited QKA's partner school to plan for a student project which will take a group of the Academy's Y7 students to Nitra for a week in March 2019. Apart from visiting our partner school, the team visited a large secondary school in the centre of the city, a primary school attended by Slovakia Roma students and the University of Nitra's Roma Studies Department.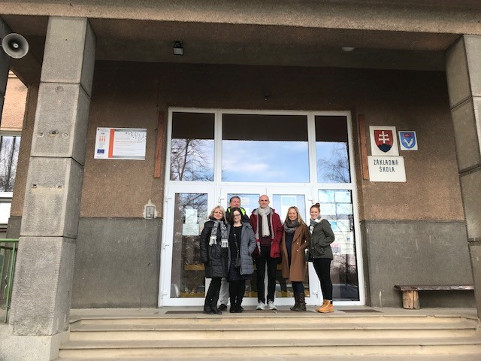 The visits highlighted the plight of many Roma families in Europe and helped the Academy to understand students' prior life and educational experiences and to put tailored support in for our Roma students to ensure that any educational gaps are filled and that they understand that they have the same opportunities for success as anyone else. This has led to a series of initiatives:
ROGA Mentor Scheme – An aspirational scheme for Roma students to increase their knowledge of careers and educational pathways. (See International Projects Page) http://www.compas.org.uk/roga/
PEALit Whole Staff Training – A series of PEALit (Prepare for EAL and Literacy) workshops and presentations have been carried out with the whole staff at the Academy to ensure that staff understand the difficulties that may have been experienced by our EAL and Roma students. The workshops and presentations are ongoing throughout the academic year and so far have focussed on Roma history and statistics, Roma values and traditions, etc..
Association for Language Learning World Languages Special Interest Group – Queen Katharine Academy hosted a stakeholder workshop on 20th June 2018 focusing on supporting EAL and bilingual students. The event was very well attended by teachers and educators from across the city and the East of England.
| | |
| --- | --- |
| | |
---
Roma Safeguarding Workshop – Thursday 6th June 2019, 10:00-13:00hrs (Free of charge)
Roma Support Group are the leading national Roma expert organisation. They will be leading this workshop. A wide range of practitioners are dealing with an increasing number of safeguarding cases which involve East European Roma families.
The often complex family cases involve: homelessness, child poverty, neglect, children out of education, substance misuse etc.
This kind of workshop can make a real difference to your engagement with Roma families. Better understanding promotes confidence and better decisions. This is further augmented by having relevant case studies and practical engagement tools to hand.
Who should attend?
Children's services including adoption and fostering teams, Adult social services, Family intervention and support services, Sure Start/Children's Centres, Schools, Education welfare services, Social housing, Community health services including safeguarding leads, Mental health services, Community police , Youth services including Youth Offending Services, Probation, voluntary organisations, etc.
Please click on this link to see further details and book a place: http://smp.eelga.gov.uk/events/parallel-lives-roma-safeguarding-peterborough-1/
Links: