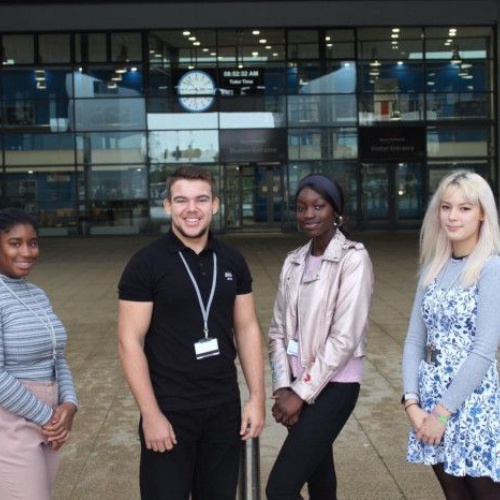 We would like to share the new Head Students with you.
We have two Head Students and two Deputy Head Students.
They were elected by staff and sixth form students on Monday , it was a tightly fought election with only a few numbers between each character.
Today they began introducing themselves to the younger students and encouraging them to take leadership roles within school.
They have lots of plans to embed our RESEPECT values and ensure that the student voice is heard and acted upon.