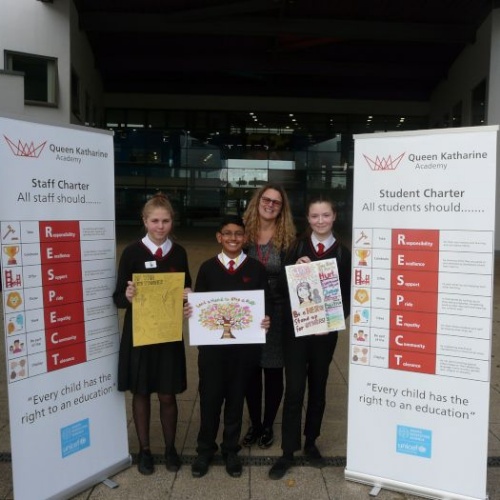 This week we launched a competition for students to create an anti-bullying poster.
The standard of entries was fantastic.
We are delighted that the anti-bullying ambassadors judged these 3 as the best.
We had one winner and two runner ups
We will use these posters around school to highlight anti-bullying .
Well done !