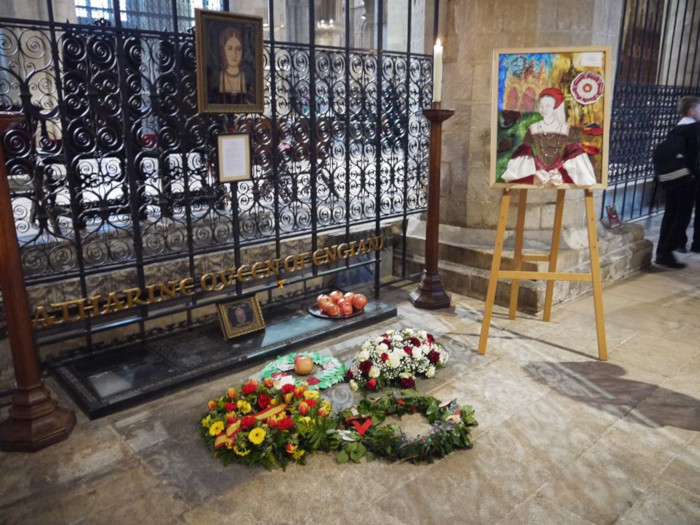 Today (24/01/2020), we took part in the Commemoration Service for Queen Katharine of Aragon at Peterborough Cathedral. We were honoured to be part of this special event.
During the service, we sang songs and saw the lighting of four candles to represent Queen Katharine of Aragon's values of Faithfulness, Love, Peace and Forgiveness.
Four of our pupils also read passages about her life with one of our language ambassadors reading in Spanish. They all did a fantastic job and we are so proud!
Thank you for a great service Peterborough Cathedral.