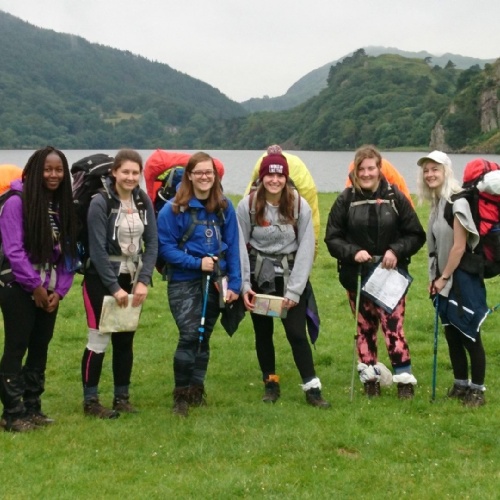 Nine pupils from QKA trekked across mountainous terrain in Snowdonia to become the first to complete their Gold Duke of Edinburgh award before leaving the school.
As part of the Gold award expedition, the twelve students trekked across Snowdonia over four days last year. The sixth form students worked in teams to cover large distances; setting up camps and cooking their own meals.
We are thrilled for the students as they have shown incredible hard work and dedication. It is a great accolade to be the first group of pupils in the school to have achieved the Gold award before leaving secondary education, and we hope it inspires other students to do the same.
The expedition was tough, with the route involving mountainous climbs and tricky paths. It was made even more difficult by the rain, wind and fog, the likes of which the students had never seen before. It is a credit to the students as to how well they worked as a team to overcome these challenges and navigate their way around the landscape. While it was tough and they wanted to give up, the students found their inner strength and kept going to complete the expedition.
One student said "While it was one of the hardest things I have ever done, it was also one of the most rewarding. I would highly recommend the scheme to everyone as it shows you what you are capable of."
The Gold Duke of Edinburgh award consists of four other sections, including volunteering for twelve months, undertaking a physical activity and a skills activity for six to twelve months, as well as a week's residential. The nine students have successfully completed all parts of the award and will be invited to attend the official award ceremony at St James Palace in London.