IMPORTANT NOTICE FOR ALL PARENT/CARERS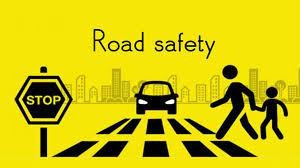 Road Safety
Please could I ask that you take care driving on the school grounds and respect the Zebra crossing. It is important you adhere to 'Road Safety' at all times when collecting and dropping off your child(ren).
Please ensure you drive slowly down the drive and be aware that children may be about to cross the Zebra crossing.
We need the support of all parent/carers and families in keeping our students safe.
~ Thank you for your continued support ~