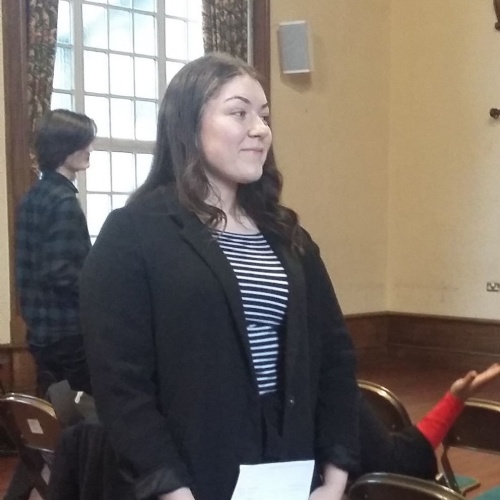 Well done to our student, Amy-Leigh Short who has won the local election to become Peterborough's latest Youth MP. QKA teachers, Sara Erwin and Damon Lewis, had the pleasure of attending the results evening for the Peterborough Youth MP vote on Friday 16 March.
Amy-Leigh went through an internal process and was elected to represent the school. She then produced a video highlighting the areas which she would focus on over her term. This was shown across all schools in the city and students were able to vote for the candidate which they felt would best represent them.
Amy-Leigh won by a landslide and will now represent the local area at the Youth parliament alongside MPs! We are delighted to see the academy's trend continue as our students have held the Youth MP or Deputy Youth MP position for 7 years in a row now.