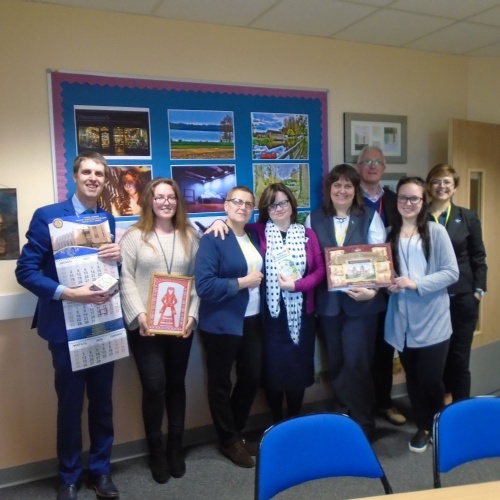 We were honoured to welcome three distinguished visitors from Belarus to QKA on 16 March. It was the first time in an English school for Alena, Svetlana and Evgeniya.
Belarus is growing rapidly and their education system is improving. The country has a specific focus on STEM subjects and we loved showing them the great work we do here, not only in these subjects but in more creative options including drama and music technology. Our visitors thought the QKA facilities were amazing!
As well as a tour of the academy and visits to lessons, our guests received a presentation on the English education system by Bernard Barker, our Chair of Governors. To end the trip, they also experienced a typical roast chicken dinner in an English home with Bernard and his wife Ann.
It was a very informative event for both parties and we are looking forward to building stronger bonds with Belarus and helping their development in the future.