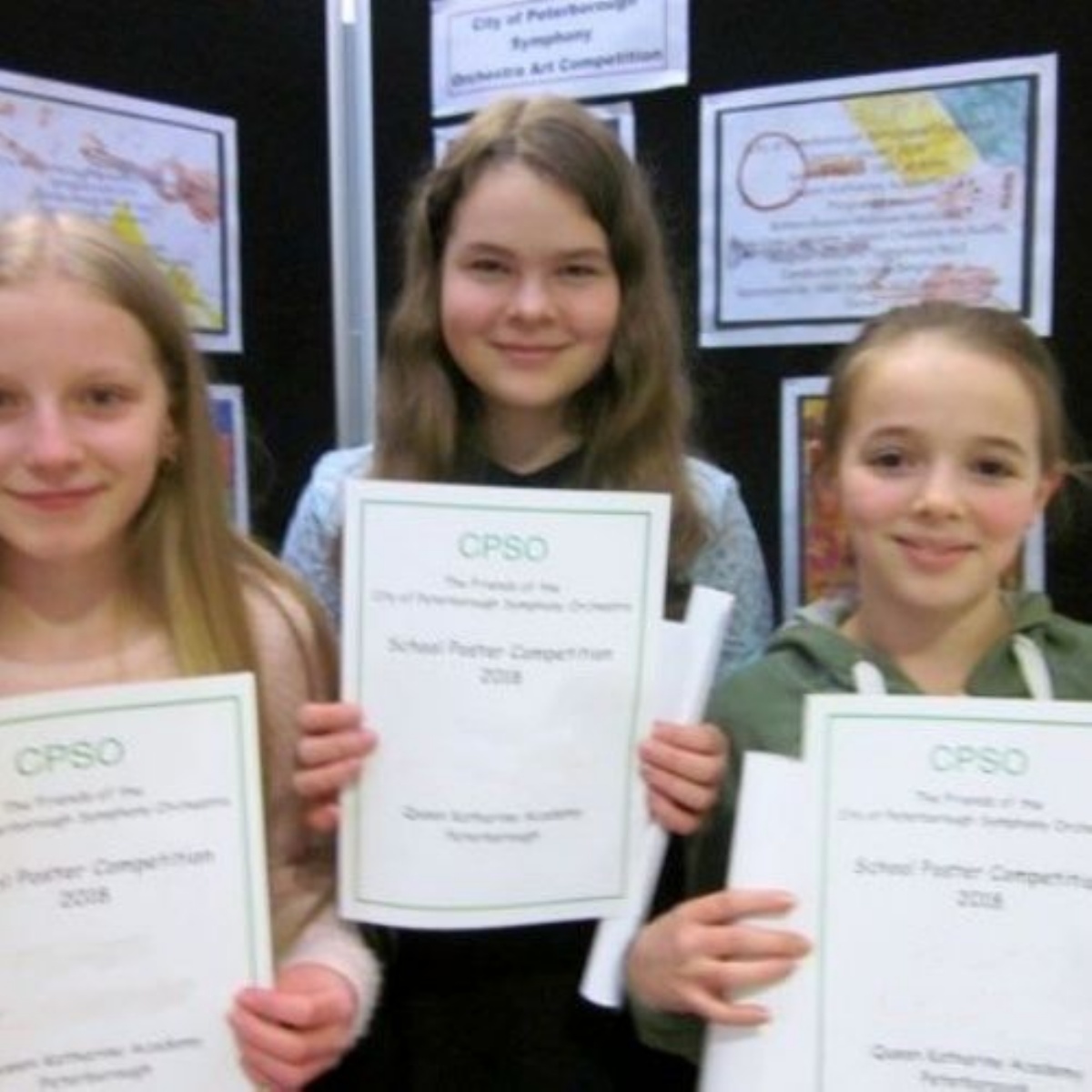 Our lower school students recently had the chance to enter a poster design competition for the QKA's Spring Concert.
All students who entered the competition will visit the Houses of Parliament, where their host will be the MP for Peterborough, Fiona Onasanya.
The wonderful array of entries was displayed in the academy foyer on concert day and we were very grateful to Sara Erwin for organising this.
Skaiste , won the competition alongside runners up, Kimberley and Iona. These students received vouchers for art materials, a certificate and an A3 copy of their design.
The three students are now Honorary Friends of the Orchestra for the coming year. They all attended the concert with members of their families and their prizes were presented by Leader of the City Council, Cllr John Holdich. Thank you to the Friends treasurer, John Shearman, for organising the competition.