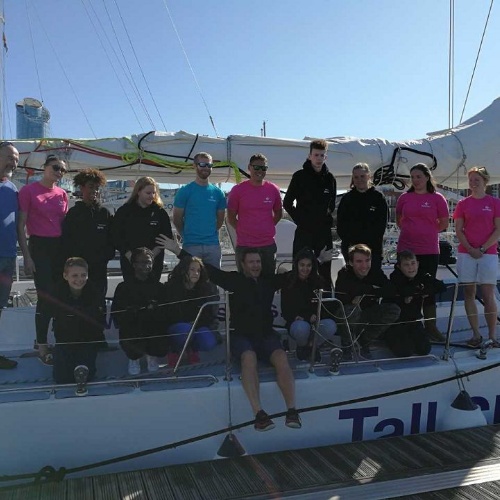 In September eight of our Year 10 students and two of our post-16 students had the exciting opportunity to sail with the Tall Ships Youth Trust, funded by Cross Keys Homes Peterborough.
Our students had an amazing time sailing a 72ft Tall Ships Challenger Yacht and learnt lots of sailing skills including stowing, handling sails and helming.
The trip helped our students to improving their communication and teamwork skills as well as their leadership and confidence.
Our students also had a special guest aboard as they welcomed Simon Le Bon from Duran Duran! The students practiced their cooking skills by making Simon hotdogs and Simon supported them as they sailed against fellow students from Ken Stimpson and UTC.
Our students successfully achieved their Level 1 Royal Yachting Association qualification! Congratulations to Chloe, Michael, Margarita, Valerijs, Eddie, Marcus, Daniela, Kenya, Ryan and Roberta. Their success was shared in the Daily Express, Portsmouth News, The Sun and two of our students were interviewed on the BBC Radio Solent.