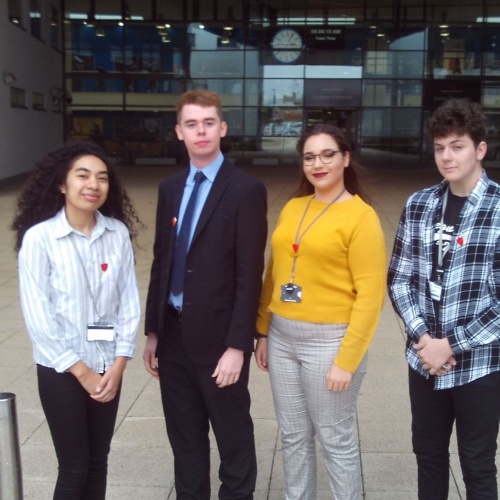 We have now appointed our student leadership team for this year!
With the start of the new academic year, our teachers and students were tasked with electing a new student leadership team. Seven students bravely put themselves forward for the positions and addressed their teachers and peers in a packed theatre, answered questions before facing a vote.
Congratulations to Matthew Sismore who is now Head Boy, Luna Vicente who is Head Girl, Lucus Malton who is Deputy Head Boy and Maria De Oliveira who is now Deputy Head Girl.
Head Boy, Matthew Sismore said: "I'll work with both teachers and students to build a community within QKA where we all have a voice and can realise our potential."
The student leadership team will now create a student committee across the school with two prefects from each year group. The committee will meet regularly with the Senior Leadership Team to discuss issues and will act as the collective student voice throughout the year.