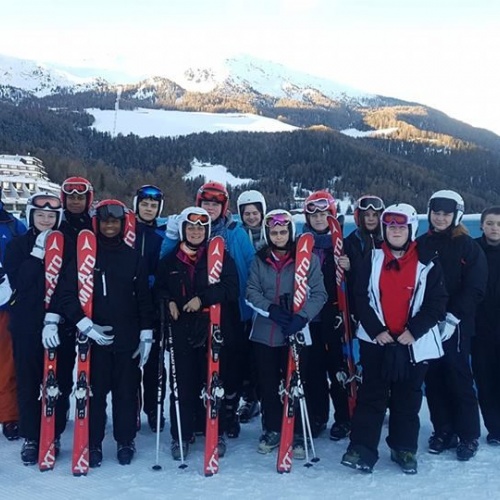 Our Pila Ski Trip left Peterborough on Saturday the 15th December and returned on Sunday the 23rd December. Despite the coach breaking down on the way to Dover, the students were still in very high spirits, especially when we made the final climb through Mont Blanc tunnel and into the Aosta Valley an amazing 23 hours later.
We were very lucky that the Alps received 30cm of snow the night before we arrived, making the first day skiing a wonderful experience!
By the end of the week all students and staff had mastered skiing down some of the more difficult slopes, with one student having been down every single slope in the whole resort, including the wall.
Our students said:
''I loved everything about skiing''
''I liked the positive energy given from all the Ski Instructors and Reps''
''I liked meeting new people and learning something new''
''The ski lessons, evening activities and all the staff made the experience unforgettable''