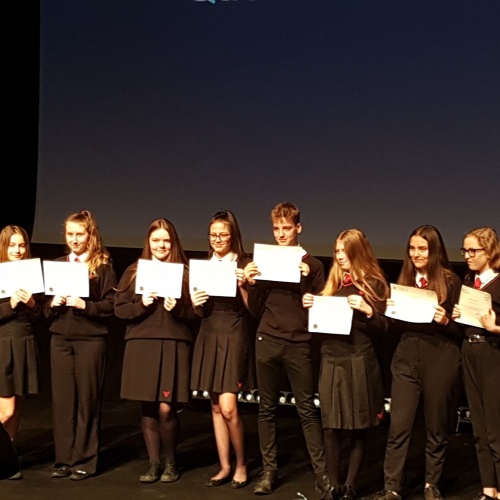 Our brilliant Year 9 Insight group graduated from their project at the Key Theatre. It was a lovely event celebrating their successes over the last 2 years. Our students were all in their uniform and looked very smart. They were a credit to the academy and we were very proud.
One of our students, Poppy, also received a special award from The Brilliant Club, for her excellent success in the PhD mentoring programme. Her tutor was so impressed with her homework, contribution to tutorials, and final assignment, that she received a University of Cambridge goodie bag.
Well done to all our students who took part.