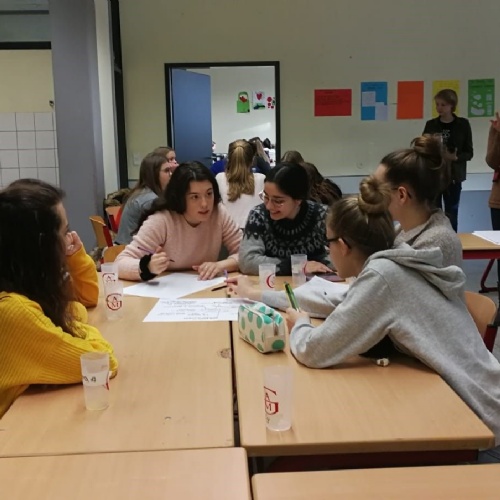 Fifteen of our students have had the fantastic opportunity to take part in an exciting Erasmus project about 'Local Heroes'. As the first part of the project, our students are visiting Germany!
They have been working with other students from the Albertus-Magnus Gymnasium school in Germany and our partner school in Spain. All the students have been working together, researching and discussing ideas, and learning about the language and culture of Germany, as well as their project.
For the next part of the project, we are looking forward to welcoming our Spanish and German students to Queen Katharine Academy in October. Following this, our fifteen lucky students will then go to Spain for the final project week!