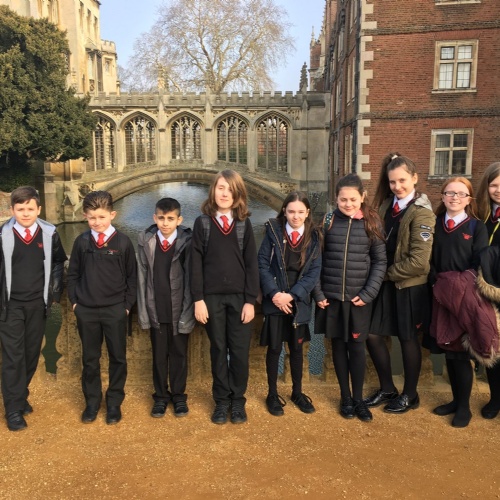 Some of our Year 7 students attended the University of Cambridge to begin their Insight Discover programme. Our students had the opportunity to learn about what university is and the sorts of subjects you can study.
They also met current university students and interviewed them so that they can write a biography about them. In the afternoon, our students were taken to the Museum of Archaeology and Anthropology, where they were asked to research an item that they found interesting.
Our students then met their university student mentor, who will be guiding them through their work over the next 10 weeks. Well done to our Year 7s who were excellent throughout the day. They engaged with all the activities and represented the academy very well!