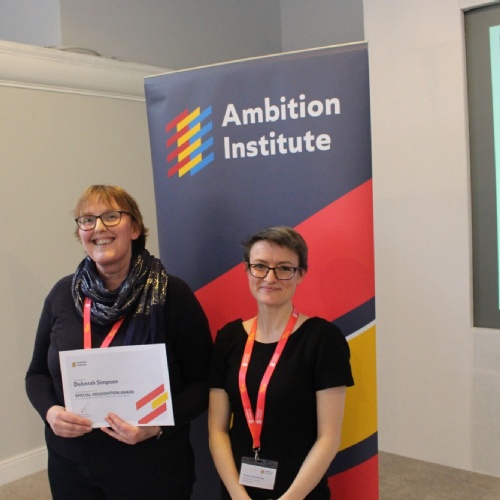 Dr Simpson, a science teacher at the academy, has won a national teaching award from the Ambition Institute.
Dr Simpson has been recognised for her commitment to providing the best education possible for our students. She has implemented great initiatives at the academy and has helped to make the science curriculum easier to understand for our students.
She was nominated specifically for the award by staff on the programme for her dedication to the Teaching Leaders programme, her coaching and for building strong relationships with other teachers on the course.
Dr Simpson received her award at a fun celebration event at Mary Ward House in London, on Saturday 30 March.