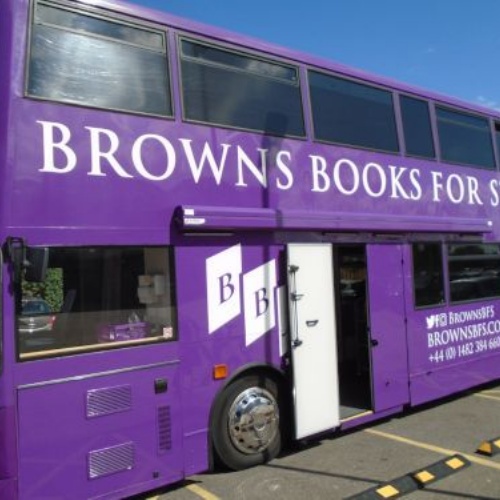 Browns Books for students to spent the day at Queen Katherine Academy and passed on a little feedback about the day.
"I just wanted to thank you for inviting Browns Books for students to spend the day at Queen Katherine Academy and to pass on a little feedback about the day.
Of all of the schools that the Book Bus has visited I would like to say that our day at Queen Katherine was one of the most inspiring and enjoyable day that I have experienced. Your students were, without exception impeccably behaved, polite, charming and engaged.
The maturity that your students showed when considering which books would engage not only themselves but others who might visit the library was not something that I have come across before and it was truly heart-warming and I had requests for everything from Greek Mythology to LGBT. We have two computers on board the bus which I use with the students but because of the fabulous behaviour of your students it was a pleasure to be able to allow them to research texts independently which is something that would not usually be possible.
Thank you again for inviting us and it would be an honour to ever be invited again.
Many thanks to a super group of students and of course your fabulous staff particularly Sandra who's boundless energy and enthusiasm is undoubtedly a huge contribution to your students positivity and enthusiasm for reading."