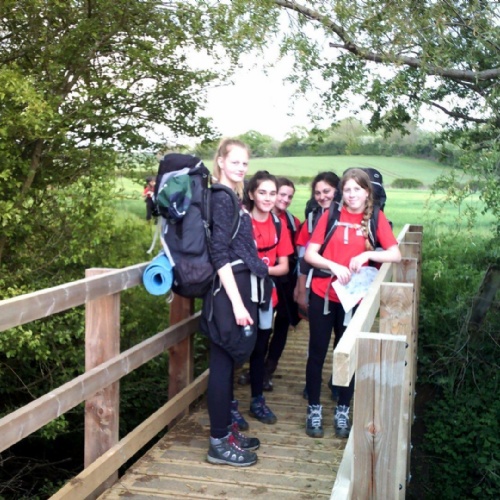 Eleven of our Year 9 students completed their Duke of Edinburgh Bronze qualifier expedition on the 11th and 12th May 2019 .
Using their training and skills from the practice expedition, they successfully completed the expedition and really enjoyed the experience. They displayed great determination, organisation and teamwork and we are so proud of their efforts! We would also like to congratulate the students at Thomas Deacon Academy who joined us on the expedition.
All the students are now working towards completing their physical, volunteering and skills sections of the award and will be invited to an Award Ceremony in December 2019!