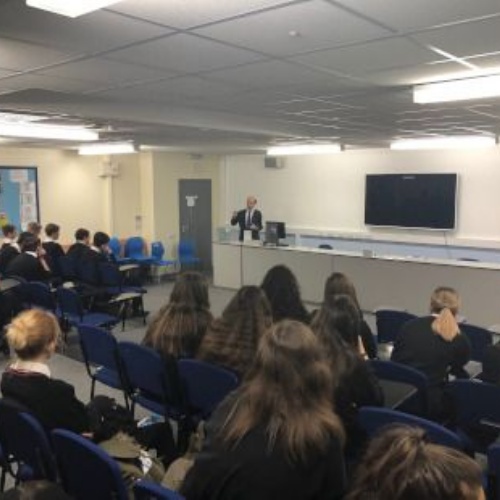 Year 10 students attended a Higher Education talk by Mark Damazer, the outgoing Master at St. Peter's College, University of Oxford.
Throughout the talk, our students discovered more about the route to university and what some universities require to study there. Mark dispelled myths about studying at Oxford and Cambridge and also provided useful information about student finance and the cost of living.
It was a really valuable experience for the students and they were keen to discover more about Sixth Form, university requirements and they want to have more university-based talks. Thanks to Bernard Barker, our Chair of Governors, who supported the talk having taught Mark History when he was at school.