QKA is really excited to announce that we have been awarded a grant from the European Union Erasmus+ fund to develop another project with our German and Spanish partner schools: Albertus-Magnus Gymnasium in Viersen, German and IES Enrique Diez Canedo in Badajoz, Spain.
This new project will focus on local history and famous figures in areas surrounding each school. During the project, students will work together with their European peers to identify and research famous local heroes and they will then produce museum exhibits in each school including permanent informative exhibits (that will be replicated for each partner school), a museum brochure giving details of the heroes and the exhibits, guided tours of the museum and living history exhibits.
The aim of the project is for the partners to learn more about the locations and importance of the areas local to our partner schools as well as QKA students to learn more about and celebrate Peterborough's rich history. Teachers will choose three heroes to be researched and then students will choose an additional two – some of whom may be living legends!
Miss Ground travelled to Germany for the initial multi-lateral staff meeting just before Christmas and the first student visit will be to Germany in February 2019 where fifteen lucky Year 9 and 10 students will be funded to take part.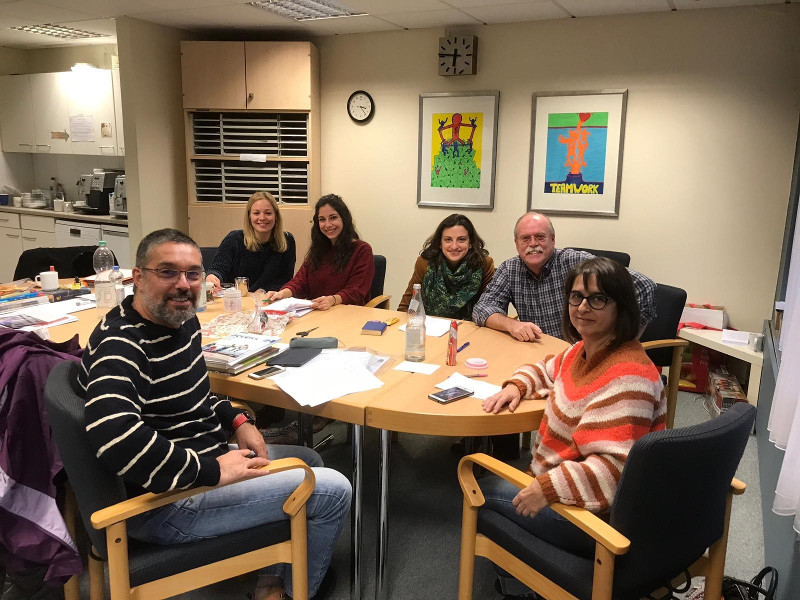 Erasmus+ project: Local Heroes QKA's Visit to Germany
The beginning of February marked the first of many exciting international projects for QKA in 2019. Following the Academy's success in gaining full funding from the prestigious Erasmus+ scheme, 15 Year 9 and 10 students (along with Miss Ground and Miss Hernandez) were fortunate to travel to Germany, to develop our new multilateral project together with our German and Spanish partner schools: Albertus-Magnus Gymnasium (AMG) in Viersen, Germany and IES Enrique Diez Canedo in Badajoz, Spain.
The aim of the project, which will be ongoing between the three schools until 2020, is to identify and research notable local heroes, relating to each partner school's surrounding area. Through collaborative work with their European peers, students apply and develop a range of skills to produce permanent museum exhibits in English, Spanish and German, as well as museum brochures and interactive tours.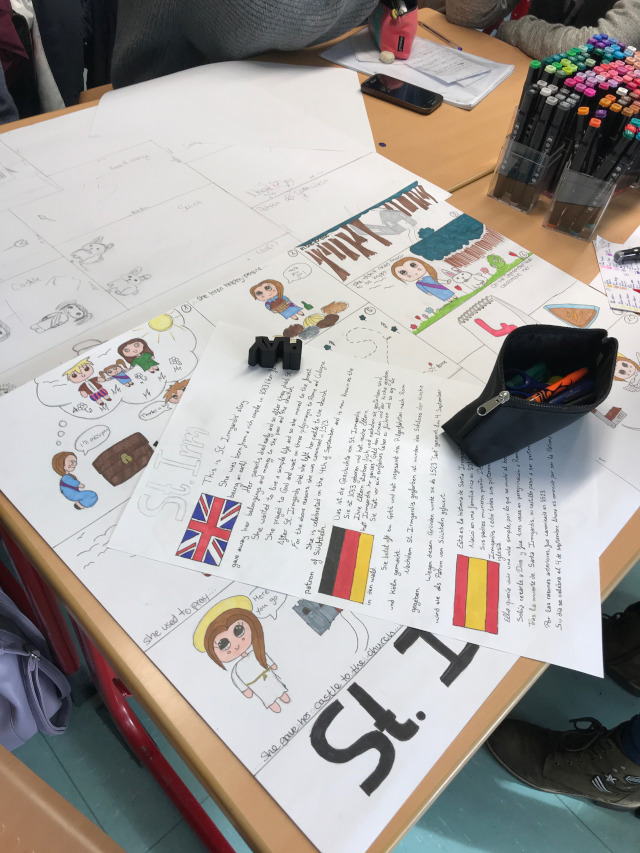 As part of their project work in Germany, students from each of the three schools worked in multinational groups to research five important heroic figures or groups: Albertus Magnus (after whom the school is named), St. Irmgardis of Cologne, Action Medeor (a medical aid organisation), Charlemagne and the region's volunteer firefighters. Over our 5-day visit, students worked hard to create exhibits, audio guides, videos and brochures in all three of the schools' official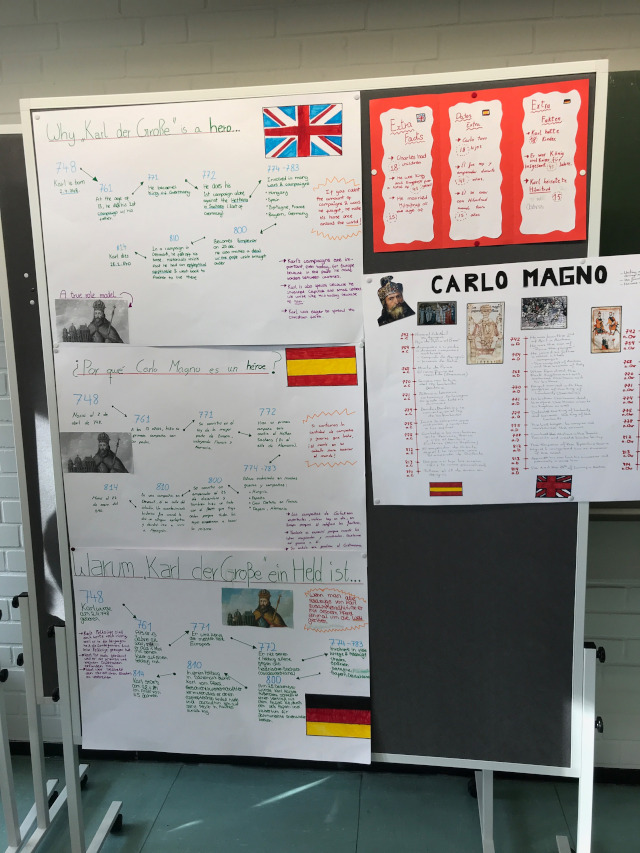 languages. These exhibitions offered a detailed and unique insight into the lives of these local heroes and creatively looked into their significance to AMG and the wider community. On the final day of our visit, students had the opportunity to display and present their impressive exhibitions, which demonstrated the high level of work carried out by all those involved.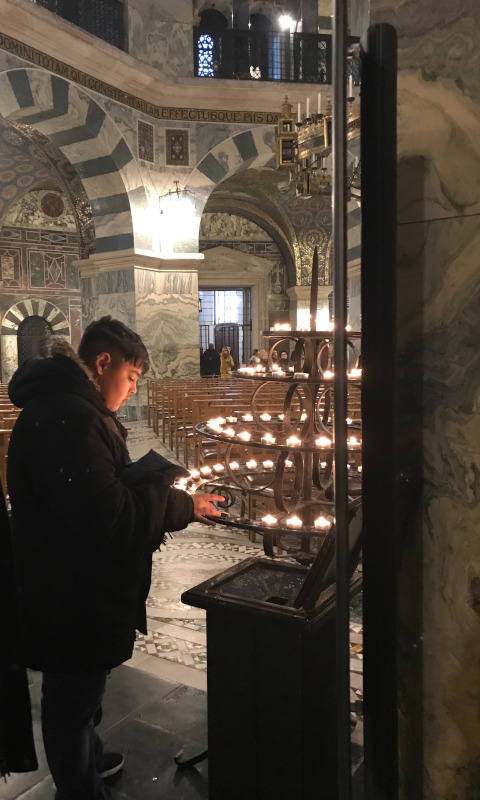 One of the highlights of the visit was a trip to Aachen to see the world-famous Aachen cathedral. Constructed under the reign of Emperor Charlemagne, this UNESCO World Heritage Centre boasts a spectacular interior and an impressive shrine to Charlemagne. Students had the opportunity to walk around the cathedral and experience a guided tour of the Cathedral museum, which provided them with lots of ideas and inspiration for their own exhibitions.
Thanks to the hard work and organisation of all those involved, especially the staff and students at Albertus-Magnus Gymnasium, the trip was a huge success and a fantastic start to our Erasmus+ project. In addition to the project work, students had the opportunity to explore the culture and sights of the local area, which included a trip to the nearby town of Mönchengladbach and a visit to the famous Cologne Cathedral. They also enjoyed the opportunity to learn new languages and practise their existing linguistic skills with their European peers.
The trip proved to be an unforgettable experience. There was a strong sense of community and togetherness among all those involved, which enabled QKA students to forge long-lasting friendships with their German and Spanish peers. We look forward to the next stage of our project, hosted by QKA, in October 2019!
I am very grateful for this opportunity and I loved working with other people from different countries on this project. Inesa, Year 9
The best thing for me was our visit to Mönchengladbach because I spent time with my new German friends. Nicholas, Year 9
It was the best experience of my life and one that I will never forget. Kelly, Year 9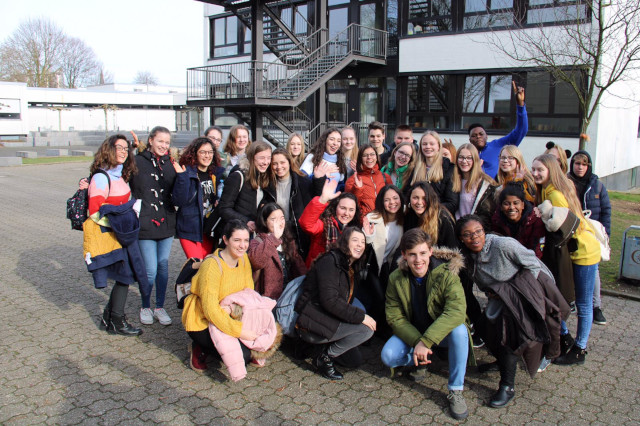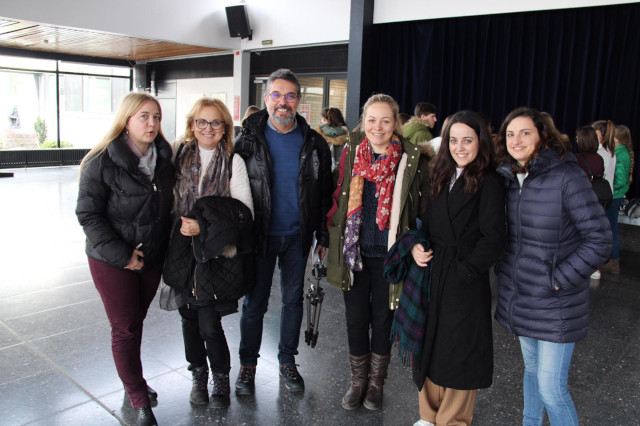 Erasmus+ project: Local Heroes Hosted at QKA
At the beginning of November, QKA hosted their Spanish and German Erasmus+ partners to complete the second phase of their project work on Local Heroes. As part of the project, participants from all three schools worked together to produce a multilingual museum exhibition on some of Peterborough's local heroes: Warwick Davis, Edith Cavell, John Clare, Petr Torak and Katharine of Aragon. They also enjoyed a trip to Peterborough museum as part of their research into creating a successful museum exhibition, as well as a trip to Peterborough Cathedral and Burghley House. All those involved had an absolutely fantastic week and we are looking forward to the next phase of the project in Spain next year.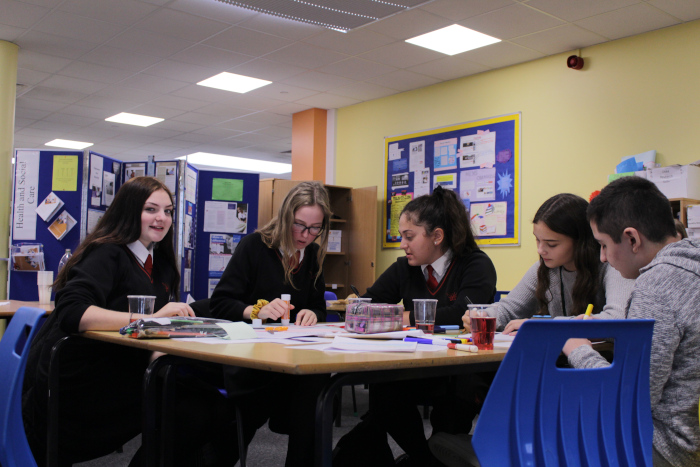 Erasmus+ project: Local Heroes QKA's Visit to Spain​​​​
Back in February, a group of fifteen Year 10 Queen Katharine Academy students had the opportunity to travel to Spain for a week as part of the Erasmus+ Local Heroes Project. This project involved studying local heroes in Germany, England, and Spain and creating multilingual museum-type exhibitions to showcase these heroes to school and community members.

While in Spain, students from QKA worked closely with German and Spanish students to learn about heroes such as Enrique Diaz Canedo, Plena Inclusion, and Javier Cienfuegos. The group of local heroes ranged from politicians to athletes to organisations focused on helping those in need. Students learned about these heroes by researching on the internet, interviewing heroes or key employees, and participating in tours of locations related to the heroes.

Throughout the week, students developed language, research, presentation and teamwork skills, but much more than that they learned an appreciation for history, different cultures, and the positive impact a single person can have on a community. Although it was hard (and tearful) for students to say goodbye to their new friends at the end of the week, they left with confidence that the memories made would last long after leaving Spain.