Queen Katharine Academy
Dream, Believe, Achieve
Our Vision
The Art Department of Queen Katharine Academy is dedicated to nurturing critical thinking and visual literacy through an engaging and supportive studio environment. Our curriculum is designed to foster independence through differentiated and self-directed work. We develop a lifelong aptitude and desire to learn, explore, create and invent. We encourage students to experiment, persevere and arrive at their own unique solution while promoting skill building, discovery, and innovation. Incorporating art history and contemporary art into the curriculum exposes students to global awareness and viewpoints other than their own. Working in a collaborative peer-learning environment, students develop creative problem solving skills, self-expression, and visual literacy. We help students to dream that they are capable and believe that we as a department will nurture their skills and together that students will achieve their fullest potential.
Welcome to the Queen Katharine Academy Art Department.
As you can see from our vision and mission statement our students and their success is at the heart of what we do.
A successful art department is measured by the success of its student's creativity. Our core purpose is for more of our students to dream and believe that they are able to fulfil their potential
Teaching and Learning:
We are committed to developing the quality of our teaching and learning as our core purpose. We will be a source for the promotion of inspirational teaching, creativity and high-level thinking.
As teachers we will raise standards, expectations, achievement and aspiration among our students by:
Offering full access to an exciting, challenging and relevant curriculum that will prepare our students for the rigours and demands of the new GCSE course and specification.
Challenging and supporting all students to enable them to progress and reach their full potential.
Structure and plan our curriculum, resources and lessons to foster fluency, resilience, mastery, self-confidence, reasoning and creative problem solving.
To allow opportunities for our students to become independent and lifelong learners and have an appreciation for art.
Introduction
The department consists of 2 full time and 2 part time teacher all with different areas of expertise. We offer a broad approach to art and craft, having expertise in ceramics, printmaking, drawing and painting. Many students continue with Art to degree level with recent students gaining places at Goldsmiths and Derby.
Art is all about being creative. The department aims to make students more aware of the world around them, both visually and morally. Students are encouraged to be active in decision making and engage in their work more, both visually and emotionally.
Key Stage Three
Outlined below ae the range of topics covered in Art in years 7 to 9.
Year Seven
Aims
To develop skills for analysing and recording from observation and imagination, using a variety of media.
To show the importance of keeping a sketchbook to record ideas and information.
Discuss the impact of a source material to stimulate and develop a theme.
To show them how to use a wide range of media and techniques to express feelings and ideas.
To explore and experiment with materials for three dimensional work.
To teach children about different kinds of Art from various cultures.
Objectives
To encourage observational drawing and recording
To teach specific drawing skills using line and form
To teach the proportions of a human face
To give the pupils a general understanding on colour theory and colour mixing
Under the theme of portraits we will investigate the work of influential artists e.g. Picasso, Gustav Klimt, Andy Warhol and Jasper Johns
Year Eight
Aims
To enable the children to develop skills for analysing and recording from observation
To encourage them to keep a sketchbook to collect and record ideas and information
To show them how to select and organise a range of source materials
To enable them to use a wide range of media and techniques to realise their ideas, express their feelings and communicate meaning
To move towards independent working
To teach different kinds of Art and Art from different times and cultures
To teach children about the influential artists and how to use this knowledge to enrich their own work.
Objectives
To encourage good observation and recording from observation.
To continue teaching visual language particularly in colour pattern and shape.
To widen the range of techniques and media by introducing them to printing techniques
We will examine the difference between Fine Art and Design by comparing the work of Rousseau to that of Helen Cowcher, an illustrator. We will also look at Totems Poles from North America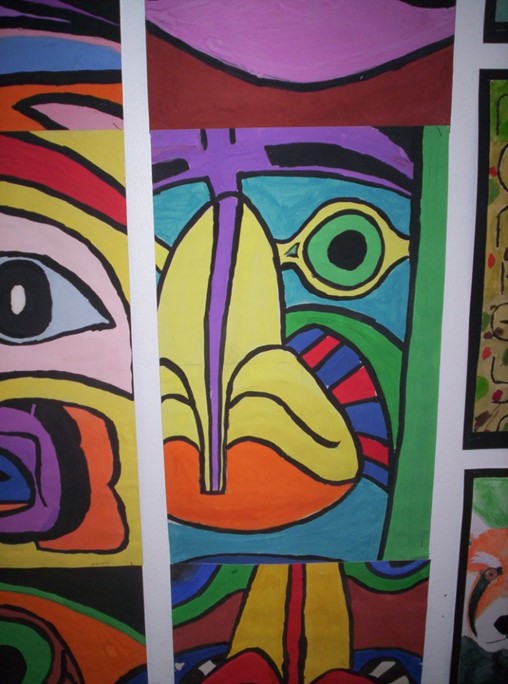 Year Nine
Aims
To develop skills for analysing and recording from observation, memory and imagination
To encourage the use of a sketchbook to collect information and ideas for independent work
To enable the students to select and organise a range of material to stimulate and develop ideas, express feelings and communicate meaning
To encourage independent working to enable them to select from a range of visual elements, to explore and experiment with materials, images and ideas and realise intentions
To enable them to evaluate and discuss their work using the correct vocabulary. To encourage the students to do their own research into Art and Artists and be able to use this knowledge to enrich their work
To enable them to express their opinions about bad justify preferences for different kinds of Art, taking account of different viewpoints.
Objectives
To encourage good observation and recording
To continue teaching visual language in particular the formal elements
The students will work on longer projects, they will be encouraged to organise and use their own source material and develop their ideas from conception to completion. They will be shown how to do their own research, choose their own media and evaluate their own results.
The first project will be based on Surfaces where the project will be teacher led. The next projects will be based on Pop Art, Surrealism or Exotic Fruit project. This will be strongly related to the Pre GCSE course.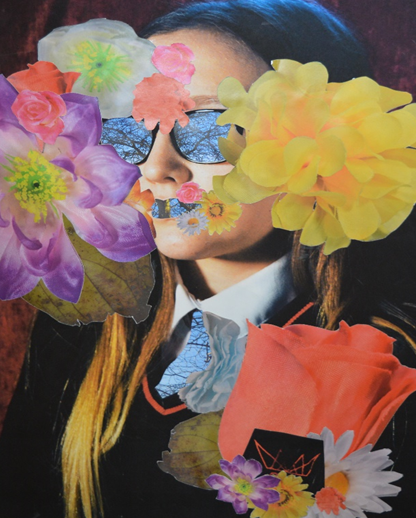 Key Stage Four
Student can choose to study Art as a GCSE option.
GCSE Fine Art Eduqas)
Exam Board Eduqas
The GCSE course is a demanding one as students have to be able to work independently and make perceptive judgements about their work. Being able to draw well is not enough as risks must be taken in order to develop work in an exciting way. The course involves two components; a coursework portfolio which accounts for 60% of their marks and a 10 hour examination which accounts for 40%.
The four major areas are:-
AO1 – develop ideas through investigations informed by contextual and other sources, demonstrating analytical and cultural understanding.
AO2 – Experiment and select appropriate resources, media, materials, techniques and processes
AO3 - record ideas
AO4 – present a personal and meaningful response.
The topics covered are Starfish, Fragments and Insects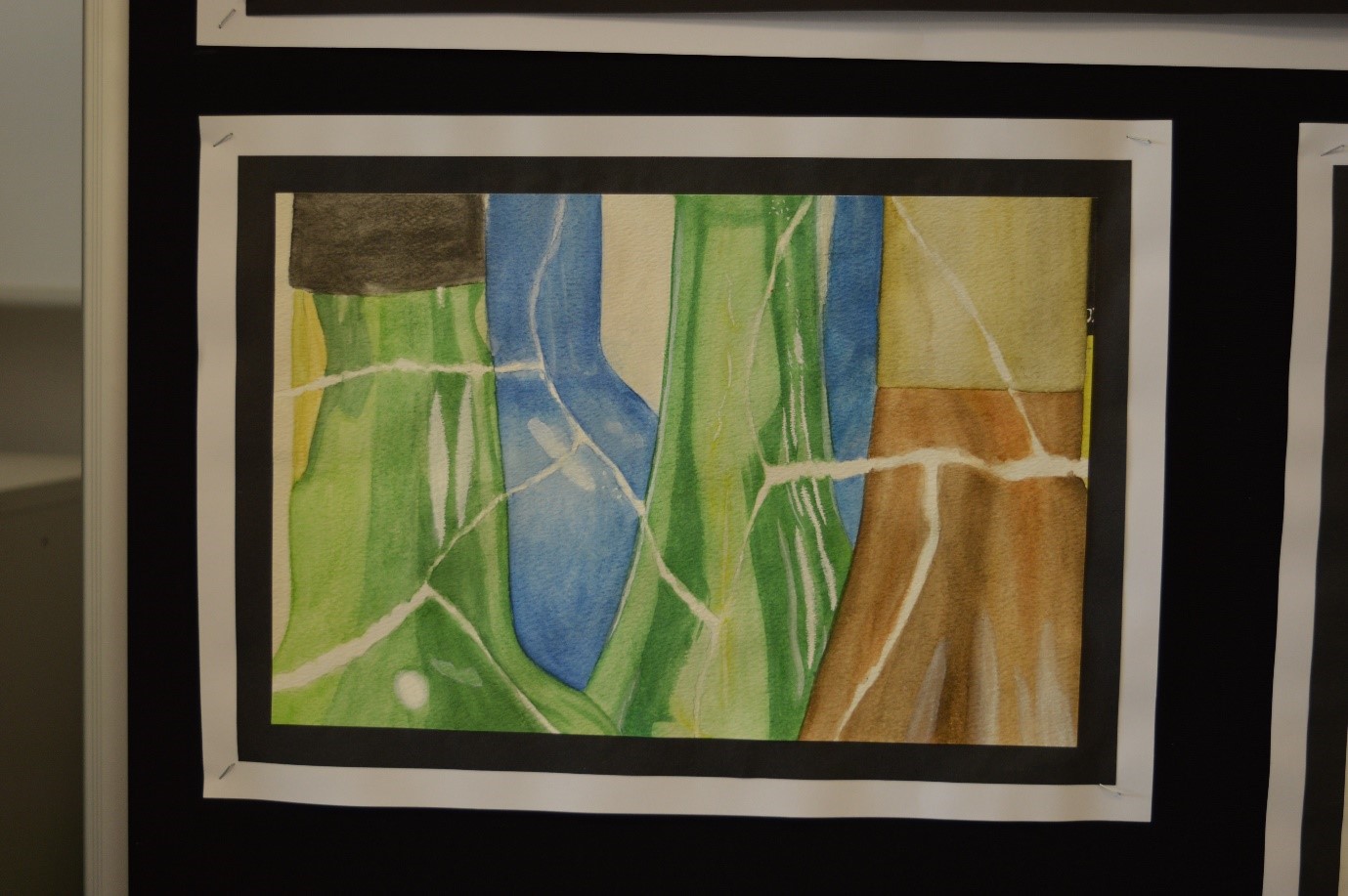 Key Stage Five
AS/A2 Art (OCR)
The Art Department offers students the opportunity to study Fine Art at A-level.
At AS level students must also prepare for 100 % Coursework. At A2 students choose and develop a personal topic supported by a 3000 word written study: this accounts for 60% of their course. A 15 hour examination takes place in May and this accounts for 40% of their final marks.
The courses build upon the work done in GCSE but at a much higher level. Students are expected to be self-motivated enough to work independently in the sixth form art studio during and after school. They must have an inquisitive mind and want to explore ideas and problems posed by the visual world around them.
The assessment criteria is based on:-
Develop – Convincingly communicate evidence of an inventive development of ideas through investigations; perceptively analyse objects, images and artefacts. Demonstrate evidence of a mature understanding of purpose, meanings and their related context. Quality of language communicates ideas and development with perceptive analysis.
Experiment – Communicates evidence of an inventive exploration of the use of materials, processes, techniques and resources. Convincingly selects and demonstrates a mature understanding of reviewing and refining ideas, successfully identifying and interpreting relationships.
Record – Perceptively records and analyses images, objects and artefacts. Shows evidence of a mature understanding of intentioned, meanings and their related contexts. The quality of language aids recording and process with mature structure.
Present – Presents evidence of a personal, creative, mature engaged and informed response realising intentions.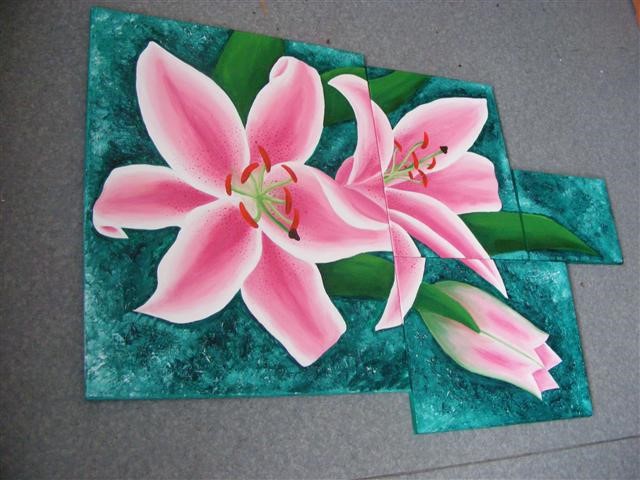 Staffing
Mrs S Erwin (Head of faculty): Sara.Erwin@qka.education

Mrs L Henson Libby.henson@qka.education
Mrs J Hamaali Joanna.Hamaali@qka.education
Ms H Collins Heather.collins@qka.education
Miss A Serghiou Alexia.Serghiou@qka.education
Miss Bradley Maigon.Bradley@qka.education
Ms A Howard Amanda.Howard@qka.education
Rose Toynton Rose.Toynton@@qka.education