Introduction
The Dance department at the Queen Katharine Academy plays an important part of the creative and physical education that is essential to the development and well-being of students.
The Dance department provides opportunities for students to perform in our fully equipped theatre space, as part of school initiatives and shows. There is also an annual dance show every summer term.
Many students have gone on to study Performing Arts and other subjects at degree level by gaining skills and qualifications through dance.
Key Stage 3
YEAR 7 DANCE KNOWLEDGE

Term 1

About Dance – Introduction

Why do people dance? What styles do you know?

Students learn the basic choreographic tools – Mirror image, canon and unison.

The five dance actions→ Transition

Space – Formations, levels, pathways, directions, facings.

Relationships – Solo, Duet , Trio , quartet , group

Basic dance structure – Beginning , middle and end

Names Project- Stimulus (visual)

In this project, students use the letters of their names as a stimulus for dance ideas.

Students learn basic dance structure :Action/Motif → Phrase→ sequence

Students are introduced to the idea of dynamics in dance : Smooth and sharp ,contrasting dynamic: Adjectives (descriptive words) and verbs – smooth glide , heavy swing , slow turn …
YEAR 7 DANCE KNOWLEDGE

Term 2

Sports Stimulus

Students learn a set dance that uses different sports as a stimulus.

Students create their own dances based on sports actions and develop these ideas into dance movements and structured dances.

The choreography is then put together as a whole group piece.

Students are invited to dance in the annual dance show' Elevations'.
YEAR 8 DANCE KNOWLEDGE

Term 1

Secret Agents – Creating a character

Set-study based on the 'Agent' (music Mission impossible)

Students develop their creativity by working with different stimulus: 'On the outlook', the escape, obstacles, laser maze and gadgets.

Students are introduced to basic contact work.

Ghost Dances by Christopher Bruce

Students are introduced to the universal theme of the work

They create dances with the character of the Ghost dancers as a stimulus.

Students gain an awareness of costume, set and lights - the constitutional features of dance.

Section 1 is used as a stimulus for students work.
YEAR 8 DANCE KNOWLEDGE

Term 2

West-side Story – Musical genre

Students use the Prologue as the motivation for their choreography.

Students observe that this is dance for film not for the stage - the dance communicates the story.

Students create dances based on power and status – they also choreograph a dance fight.
YEAR 9 DANCE OPTION
Term 1
This scheme of work studies professional dance from different dance genres.
Professional works to be studied in Year 9:
Swan Song by Christopher Bruce
Students learn a set dance based on the prisoner character in Swan Song. They develop ideas based on communicating a character through dance – emotions and symbols.
Students create their own version of the professional trio. They perform and evaluate their work considering the physical and performance skills.
YEAR 9 DANCE OPTION
Term 2
Digitized by Diversity
The focus of this topic is the genre Street dance. Students learn the basic movements of street dance while studying Diversity dance crew's professional performance 'Digitized'.
Student consider the narrative of the work and create pieces that explore the 'Computer game' story line of the work.
Students perform and evaluate their work.
YEAR 9 DANCE OPTION
Term 3
Martial Arts Dance: Americas Best Crew
The focus of this topic is how martial arts movement can be incorporated into modern hip-hop choreography. Students take influence and ideas from Americas Best Dance Crew.
Students focus on improving the structure of their choreographies and the quality of their performances. They work on extended evaluative /reflective writing (in preparation for Level 1 and 2 dance studies in Year 10/11).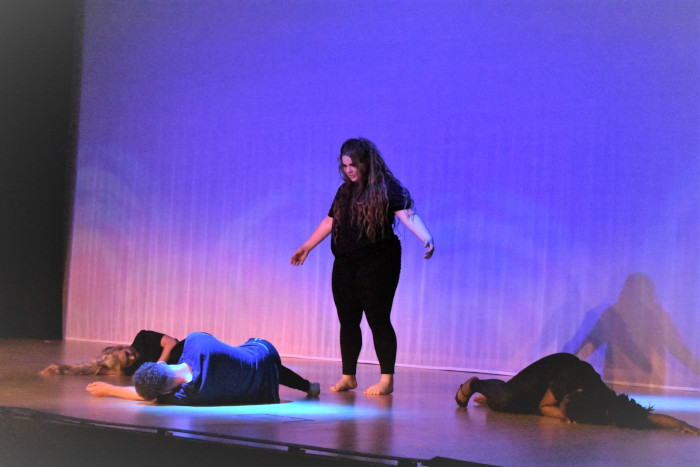 Key Stage 4
YEAR 10/11 DANCE OPTION
RSL Level 1 and 2 in Creative and Performing Arts: Dance
Year 1:
Students study the dance techniques of Contemporary and Street dance.
They work on the first unit of the course: Dance Ensemble.
To achieve this unit students must participate in weekly dance class and they must learn group choreographies that they also contribute to during the creative process.
They work on a reflective log of their progress, assessing themselves; what they are learning and how they are improving.
Year 2:
The final unit is externally assessed by the exam board:
The unit is entitled 'Live Performance'.
Students will be required to follow the instructions on the exam paper – The bases of the exam will be to create a performance and show evidence of the planning process and the evaluation of the success of the performance.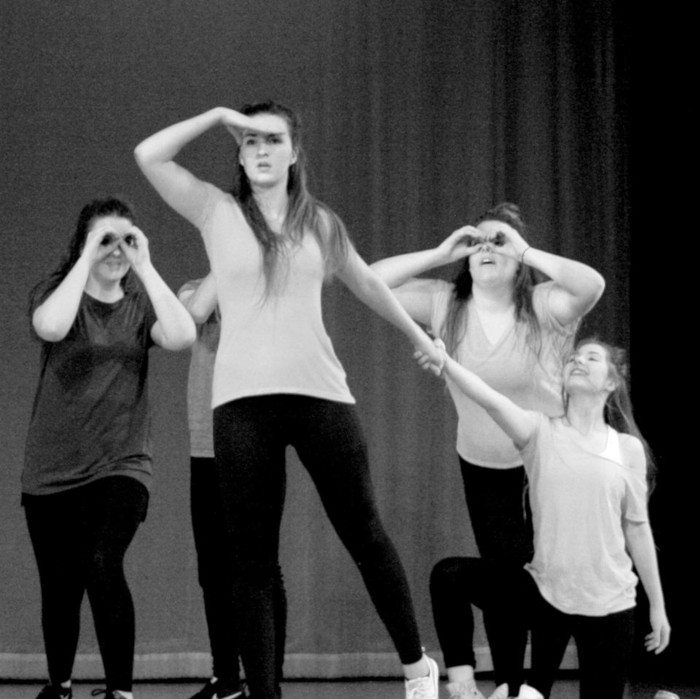 Key Stage 5
YEAR 12 and 13 Dance
Pearson BTEC Level 3 National Extended Certificate in Performing Arts
Year 1: (equivalent to 0.5 of an A 'Level)
Pearson BTEC Level 3 National Certificate in Performing Arts: Dance
Dance students will practice Contemporary dance technique in a weekly class – broadening their range, mobility and confidence as level 3 dancers.
They will study professional practitioners of dance in preparation for unit 1 that requires students to write an essay of 2000 words in response to a question set by the exam board.
Students will participate in group choreographies and public performances – this will be the bases of Unit 2: Developing Skills and Techniques for Live Performance
Throughout this unit learners explore technical performance skills with a focus on developing skills and techniques in at least two performance styles.
Year 2: (equivalent to an A 'Level)
Pearson BTEC Level 3 National Extended Certificate in Performing Arts: Dance
In the 2nd year of study students must complete 2 units:
Unit 3 Group Performance Workshop and Unit 12 Contemporary Dance technique or Unit 11 Street Dance Technique
Learners explore and integrate creative, physical skills and techniques, working collaboratively to create a performance in response to a given stimulus. They evaluate their progress and evidence their ideas and planning in a written log.
Students continue to improve their Contemporary dance technique in the style of Limon and release techniques. The class structure and content will be based on 1st year degree level studies.
If appropriate students will complete unit 11 Street dance technique. This will require exploration and practice of the style as well as a presentation about the development of street dance (with historical references)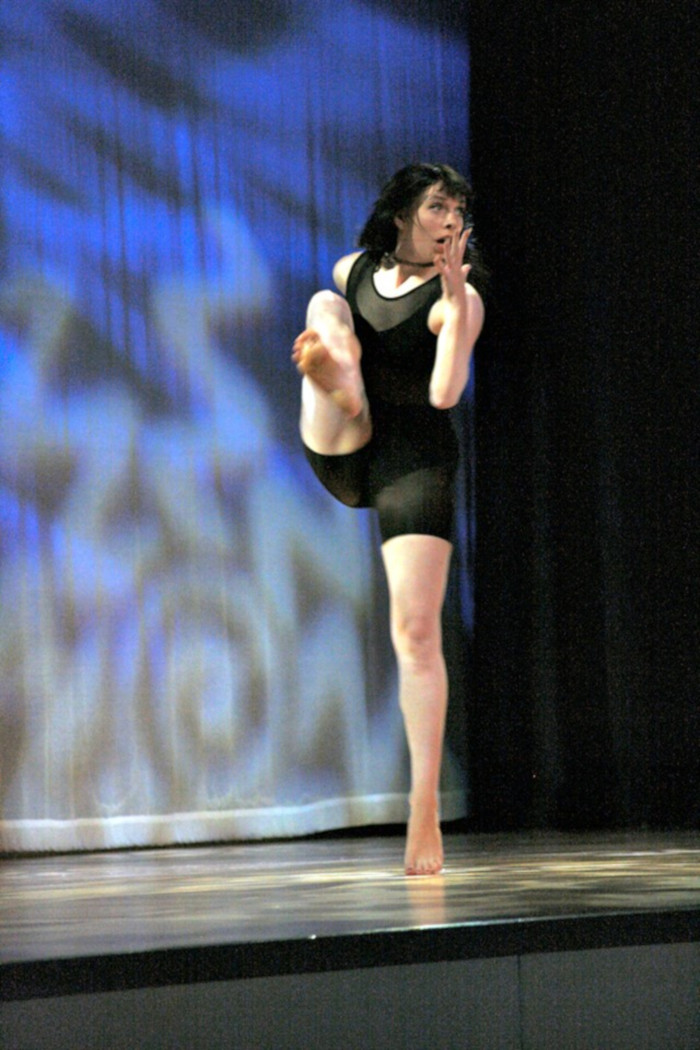 Staffing
Head of Dance - Ms Mary Clynch (Dance Theatre BA (Hons) at the Laban Centre, London).
Chloe Devos - Dance Teacher