The Academy has been lucky enough to have been awarded several grants from the European Union to fund multi-lateral student projects with our European partner schools. This funding is part of the Erasmus+ fund and has allowed to us take significant numbers of QKA students abroad on fully funded visits, as well as hosting our partner school visits to the Academy.

Erasmus+ project: Europe Online
QKA received full funding for our Europe Online Project, in partnership with schools in Germany and Italy.
The project, Europe Online, looks to the future and considers the evolution of our communities and environment in 30 years from now. Based on a collective hypothesis and collaborative research led by students into the positive impact of technology, science, and digital innovations, participants will diplomatically negotiate and create a global charter in accordance with the governing laws and social etiquettes of each participating nation.
In October 2019 Mr. Moore and Mrs. Glyde met with our German and Italian colleagues to make a preparation plan for the first student movement.
Erasmus+ project: Language Leaders
QKA received full funding for our Language Leaders Project, in partnership with schools in Greece and France.
The project builds on the Language Leader programme that is currently delivered successfully at Queen Katharine Academy. It develops students' language, leadership, and team-working skills, as well as to promote inter-cultural understanding and improve language competences and motivation for language learning. International Language Leaders will consist of a series of student conferences, where students from the three partner schools will run their own language courses.

In October 2019, Miss Ground and Mr Ros travelled to Crete to meet with our Greek and French partners and plan the first student movement of the project.
Erasmus+ project: Local Heroes
QKA was awarded a grant from the European Union Erasmus+ fund to develop another project with our German and Spanish partner schools: Albertus-Magnus Gymnasium in Viersen, German and IES Enrique Diez Canedo in Badajoz, Spain.
This project focused on local history and famous figures in areas surrounding each school. During the project, students worked together with their European peers to identify and research famous local heroes and produced museum exhibits in each school including permanent informative exhibits (that will be replicated for each partner school), a museum brochure giving details of the heroes and the exhibits, guided tours of the museum and living history exhibits.
The aim of the project was for the partners to learn more about the locations and importance of the areas local to our partner schools as well as QKA students to learn more about and celebrate Peterborough's rich history. Teachers will choose three heroes to be researched and then students will choose an additional two – some of whom may be living legends!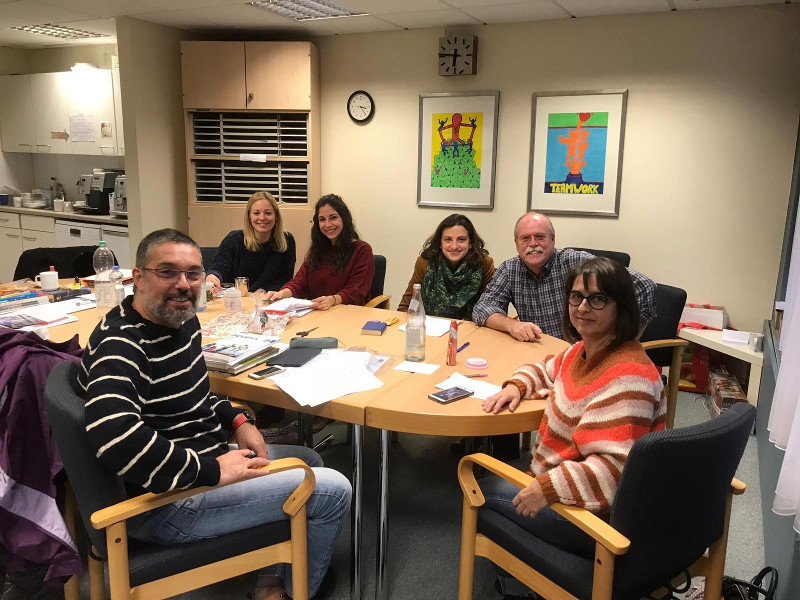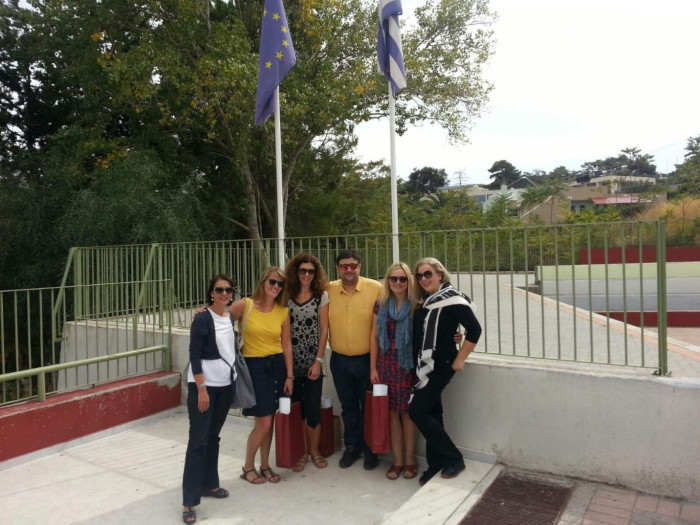 Erasmus+: Local Heroes QKA's visit to Germany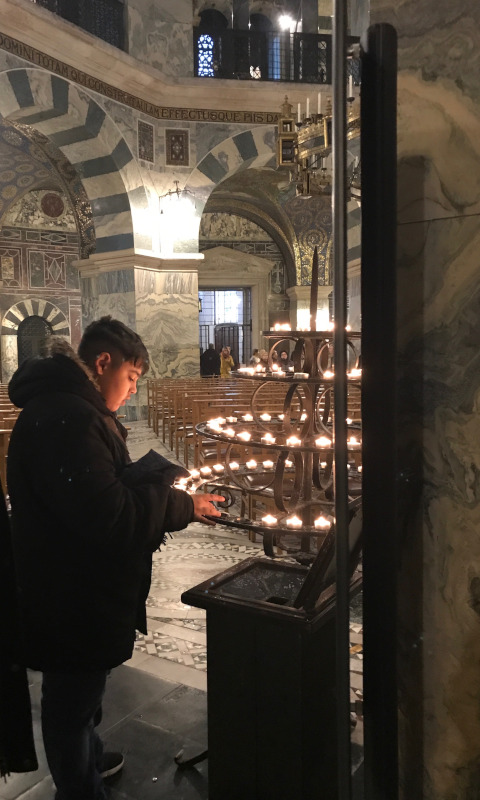 Following the Academy's success in gaining full funding from the prestigious Erasmus+ scheme, 15 Year 9 and 10 students (along with Miss Ground and Miss Hernandez) were fortunate to travel to Germany in 2019, to develop our new multilateral project together with our German and Spanish partner schools: Albertus-Magnus Gymnasium (AMG) in Viersen, Germany and IES Enrique Diez Canedo in Badajoz, Spain.
The aim of the project, which was ongoing between the three schools until 2020, was to identify and research notable local heroes, relating to each partner school's surrounding area. Through collaborative work with their European peers, students apply and develop a range of skills to produce permanent museum exhibits in English, Spanish and German, as well as museum brochures and interactive tours.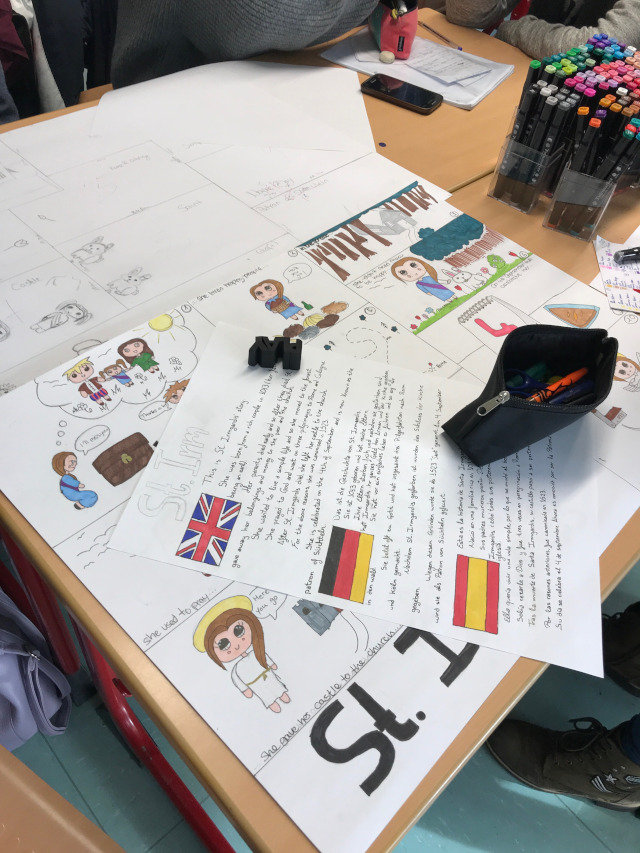 As part of their project work in Germany, students from each of the three schools worked in multinational groups to research five important heroic figures or groups: Albertus Magnus (after whom the school is named), St. Irmgardis of Cologne, Action Medeor (a medical aid organisation), Charlemagne and the region's volunteer firefighters. Over our 5-day visit, students worked hard to create exhibits, audio guides, videos and brochures in all three of the schools' official languages. These exhibitions offered a detailed and unique insight into the lives of these local heroes and creatively looked into their significance to AMG and the wider community. On the final day of our visit, students had the opportunity to display and present their impressive exhibitions, which demonstrated the high level of work carried out by all those involved.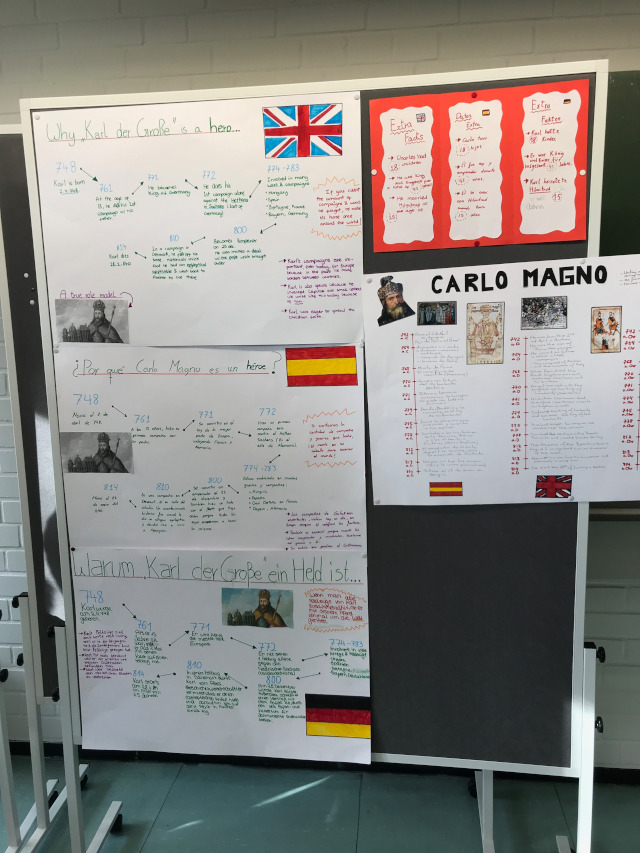 One of the highlights of the visit was a trip to Aachen to see the world-famous Aachen cathedral. Constructed under the reign of Emperor Charlemagne, this UNESCO World Heritage Centre boasts a spectacular interior and an impressive shrine to Charlemagne. Students had the opportunity to walk around the cathedral and experience a guided tour of the Cathedral museum, which provided them with lots of ideas and inspiration for their own exhibitions.
Thanks to the hard work and organisation of all those involved, especially the staff and students at Albertus-Magnus Gymnasium, the trip was a huge success and a fantastic start to our Erasmus+ project. In addition to the project work, students had the opportunity to explore the culture and sights of the local area, which included a trip to the nearby town of Mönchengladbach and a visit to the famous Cologne Cathedral. They also enjoyed the opportunity to learn new languages and practise their existing linguistic skills with their European peers.
The trip proved to be an unforgettable experience. There was a strong sense of community and togetherness among all those involved, which enabled QKA students to forge long-lasting friendships with their German and Spanish peers. We look forward to the next stage of our project, hosted by QKA, in October 2019!
I am very grateful for this opportunity and I loved working with other people from different countries on this project. Inesa, Year 9
The best thing for me was our visit to Mönchengladbach because I spent time with my new German friends. Nicholas, Year 9
It was the best experience of my life and one that I will never forget. Kelly, Year 9
Erasmus+ project: Local Heroes hosted at QKA
QKA hosted their Spanish and German Erasmus+ partners to complete the second phase of their project work on Local Heroes. As part of the project, participants from all three schools worked together to produce a multilingual museum exhibition on some of Peterborough's local heroes: Warwick Davis, Edith Cavell, John Clare, Petr Torak and Katharine of Aragon. They also enjoyed a trip to Peterborough Museum as part of their research into creating a successful museum exhibition, as well as a trip to Peterborough Cathedral and Burghley House. All those involved had a fantastic week and we are looking forward to the next phase of the project in Spain next year.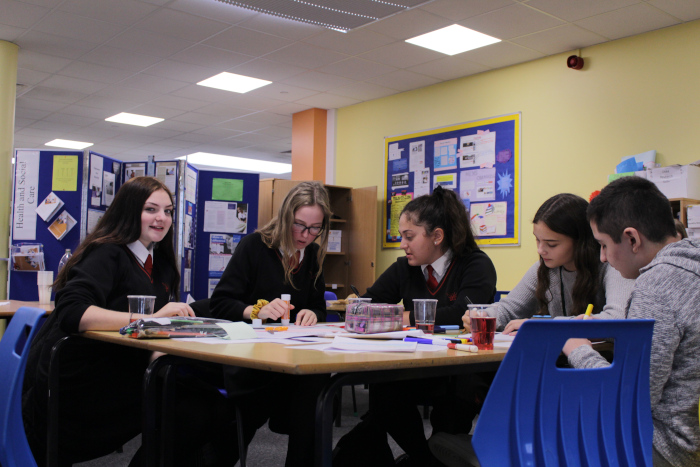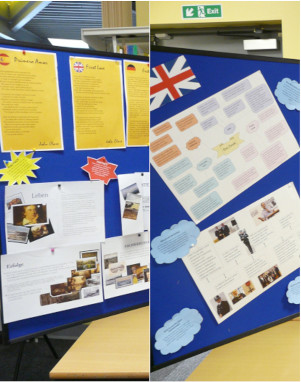 Erasmus+ project: Local Heroes QKA's visit to Spain
A group of fifteen Year 10 Queen Katharine Academy students had the opportunity to travel to Spain for a week as part of the Erasmus+ Local Heroes Project. This project involved studying local heroes in Germany, England, and Spain and creating multilingual museum-type exhibitions to showcase these heroes to school and community members.

While in Spain, students from QKA worked closely with German and Spanish students to learn about heroes such as Enrique Diaz Canedo, Plena Inclusion, and Javier Cienfuegos. The group of local heroes ranged from politicians to athletes to organisations focused on helping those in need. Students learned about these heroes by researching on the internet, interviewing heroes or key employees, and participating in tours of locations related to the heroes.

Throughout the week, students developed language, research, presentation, and teamwork skills, but much more than that they learned an appreciation for history, different cultures, and the positive impact a single person can have on a community. Although it was hard (and tearful) for students to say goodbye to their new friends at the end of the week, they left with confidence that the memories made would last long after leaving Spain.
Erasmus+ project: Eco Leaders
QKA received full funding for our Eco-Leaders project in partnership with schools in Germany and Spain. Eco Leaders is a student leadership group focused on creating an eco-friendlier group and community.
In February and March Eco-Leaders of QKA had a fantastic time visiting Germany and Spain to work on their 'Reduce, Reuse and Recycle' project with their Spanish and German peers. In Germany, they worked together to calculate and analyse their carbon footprint, visiting a household waste plant in Krefeld to learn about the recycling process. They also learned about the production of biogas as a sustainable source of energy at a dairy farm in Lobberich. They also had a fantastic time in Spain learning about plastic recycling and even met the Major of Puebla de la Calzada.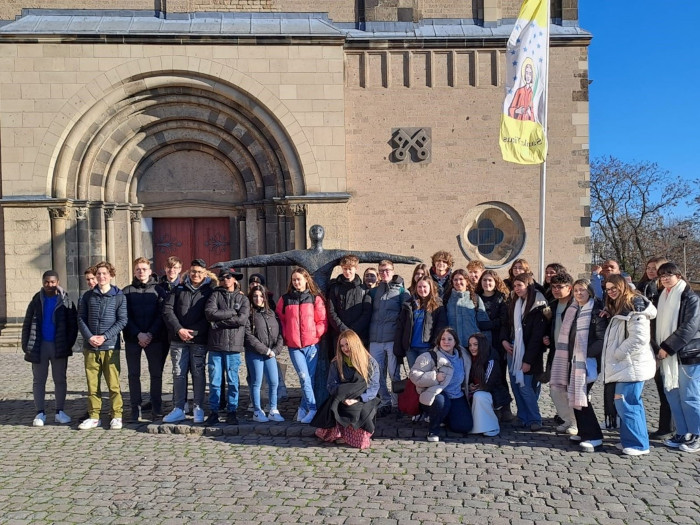 QKA Eco-Leaders with German Partner school in Germany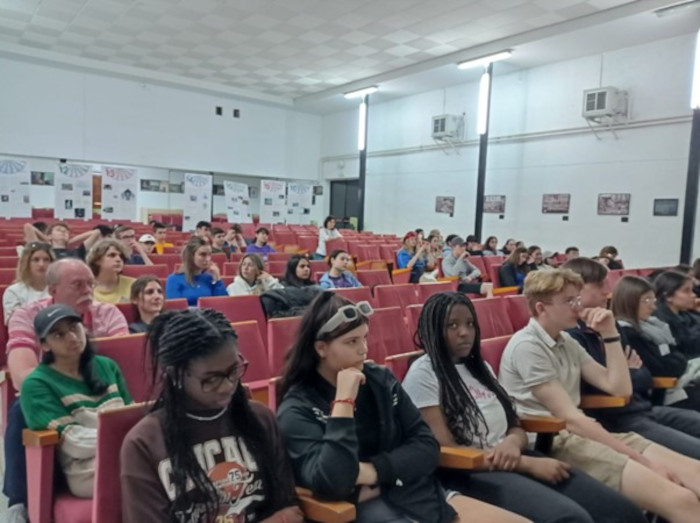 QKA Eco-Leaders with Spanish partner school on their trip to Spain.
The QKA Eco-Leaders also hosted the German and Spanish Partners in November 2022 where they visited Cambond and were given the opportunity to explore Cambond's various applications and products as well as ask the team any questions they had, to engage with Cambond and deepen their understanding. They also had a special tree planting session with Peterborough Environment City Trust (PECT) at Itter Park near the school.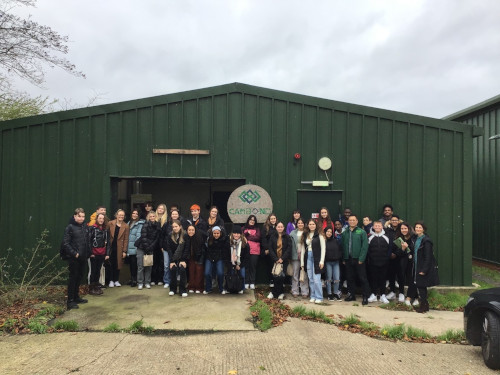 Eco-Leaders visit to Cambond.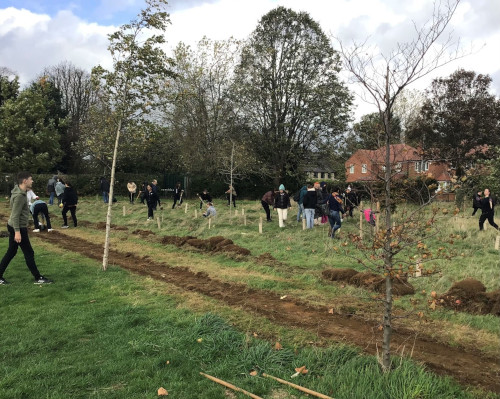 Tree planting at Itter Park with PECT.
Erasmus+ project: Unity
Unity was a STEM (Science, Technology, Engineering and Maths) project which focuses on developing the aptitudes of global citizenship. We live in an ever smaller and connected world and young people are no longer simply competing against those in their local area for employment, but with those from across the globe. Unity aimed to develop STEM skills through traditional culture, showing that values in the modern world have a link to the past.
This project was a multi-lateral project supported by European Union funding to allow QKA students to work together with their peers in Poland, Slovakia, Hungary and The Czech Republic. Over the past academic year, students from some of our partner school students met in Hungary and QKA students, along with some of their European partners, joined the project virtually via Skype. This was hugely exciting for our KS3 students, and they have since followed up the first meetings with further collaborative work on the European E-Twinning portal.
Erasmus+ project: Trip to Nitra, Slovakia
Eight Year 7 students travelled to Slovakia with Mr Moore and Miss Dunsterville. Our group travelled to Nitra in Slovakia, where our school met together with Polish students, who travelled from Tuszyn, and Slovakian students, who attend a school in Nitra itself. Together, students from all three countries worked together on a variety of project work and experienced the culture of Slovakia by going on a range of different trips. Throughout the week, QKA students participated in various activities including Scratch, 3D printing, and pottery, working together with their Slovakian and Polish peers. Students also learned about traditional Slovakian culture by watching a traditional dance, eating popular foods (mostly soups!), visiting important castles and historical sites, and touring a Bison nature preserve. The student groups used their learning from in school at QKA and worked together to create a digital comic book in Microsoft PowerPoint based on traditional folklore.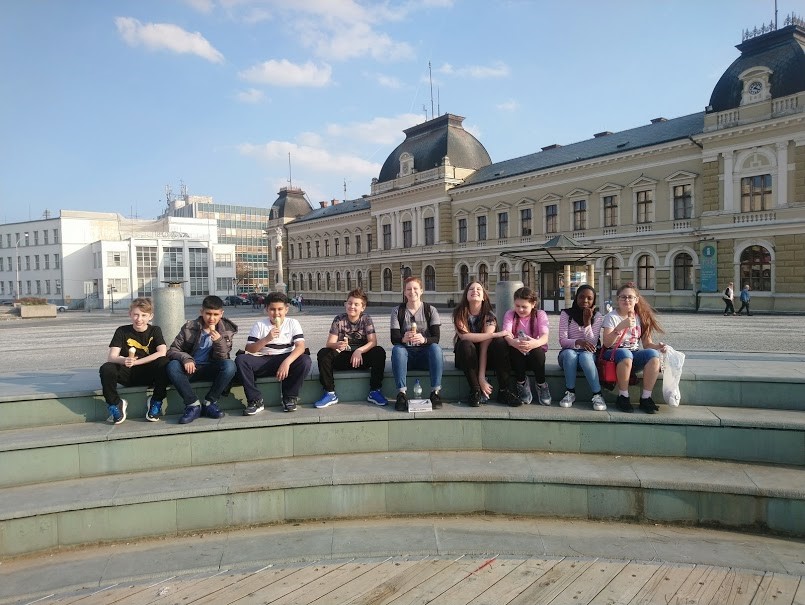 On the first day, QKA pupils explored Nitra. Here you can see them in the Central Square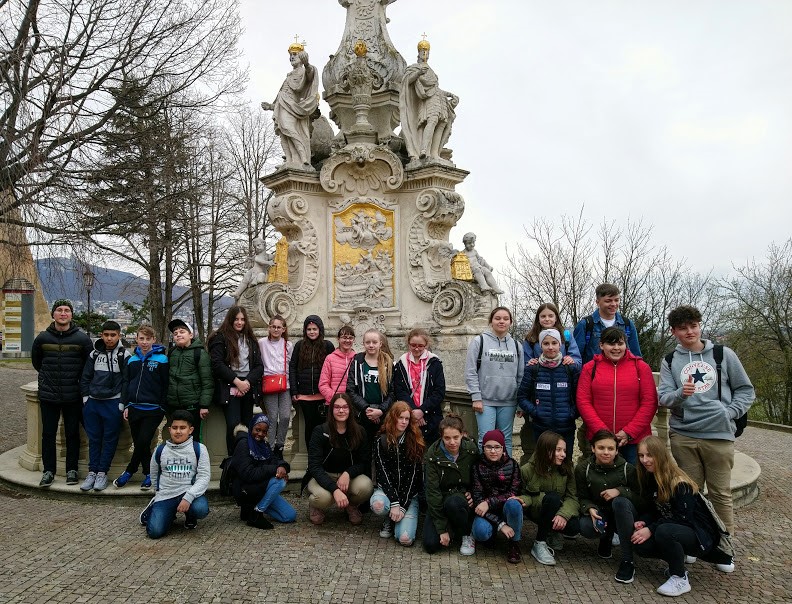 All of the students involved in the project in front of an ornamental fountain outside Nitra Castle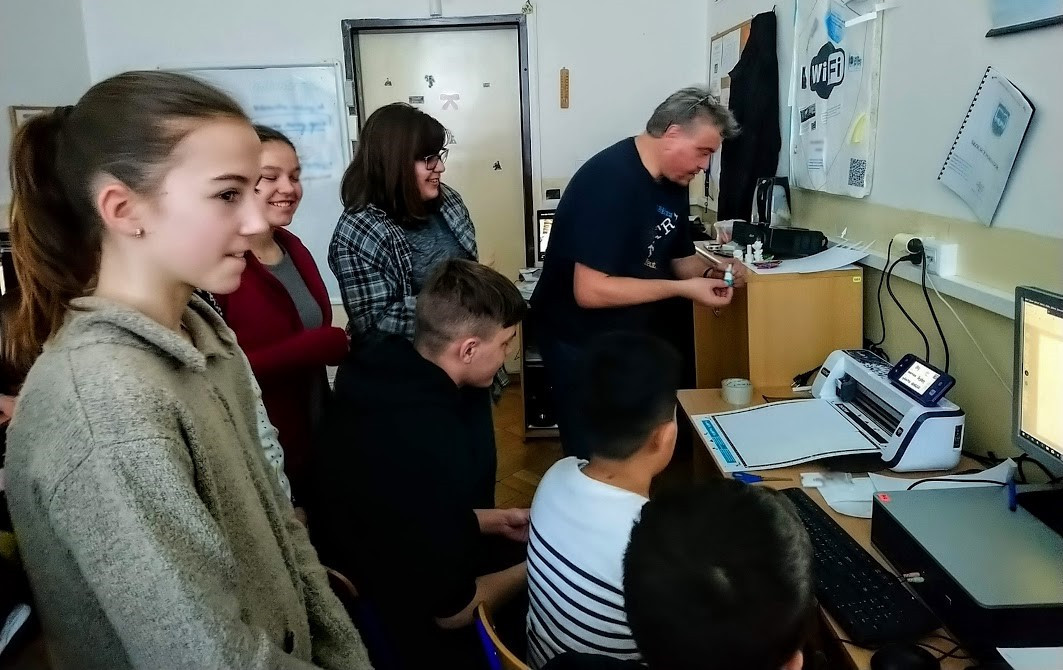 Pupils working together on project work using a 3D printer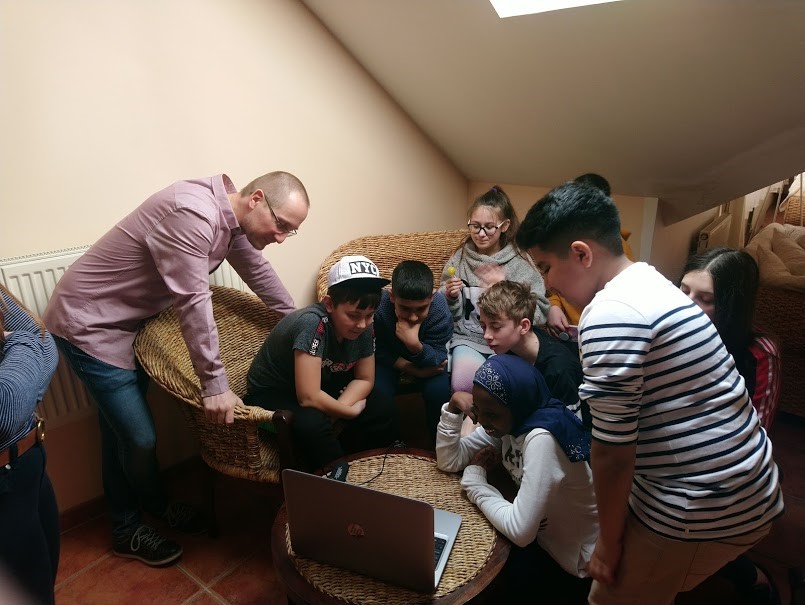 All of the QKA students using Skype to speak to their classmates back in the UK during a Computer Science lesson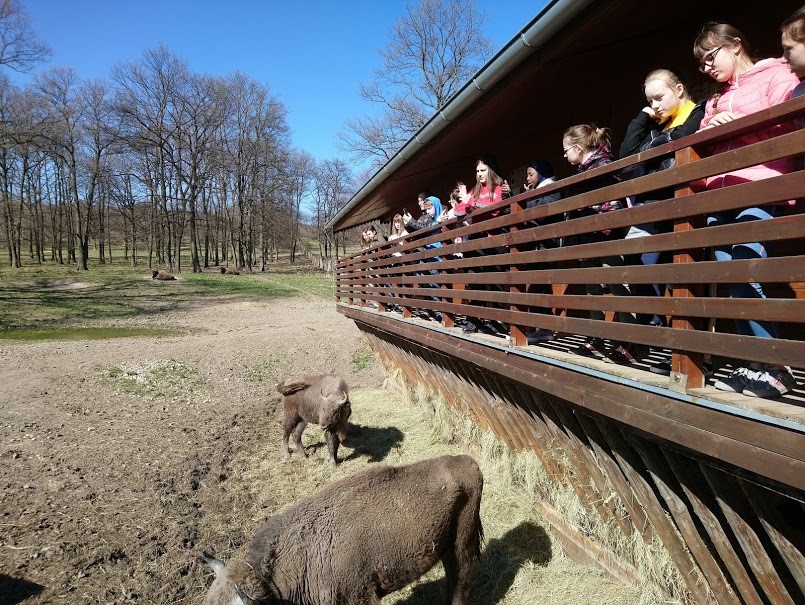 Pupils looking at the Bison at Topoľčianky Bison Park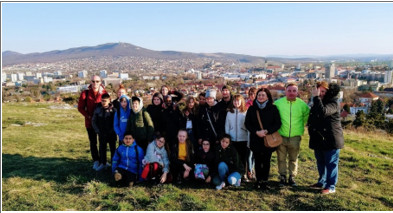 QKA and Polish students at the top of the hill at Calvary, Nitra
In the final movement students from all five countries met together at QKA.
---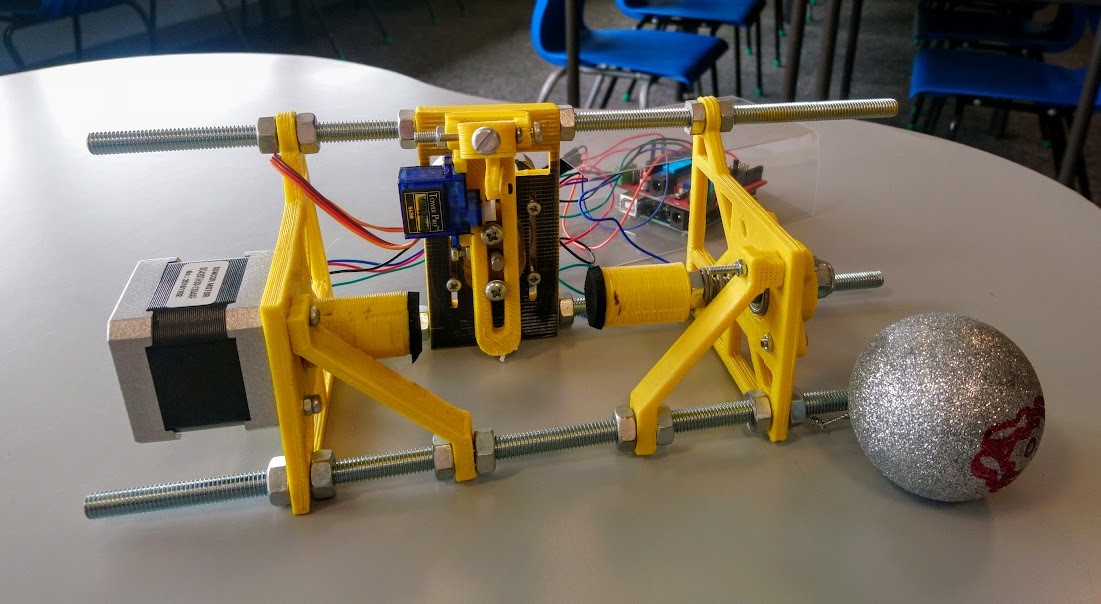 One piece of technology that pupils will be using is an EggBot that was been 3D printed here at QKA. This piece of robotics will allow pupils to draw accurate vector design directly onto Christmas decorations and other items.
2016 – 2018 – From Symbols to Symphonies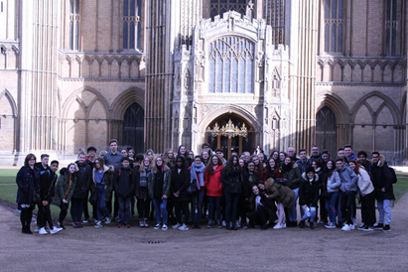 This project focused around the 2018 European Year of Cultural Heritage and investigated the changing face of Europe and the increase in human mobility. As such a diverse school with 41 languages spoken, it was a project very dear to our hearts and allowed students to share their own stories about immigration as well as learn first-hand from a range of people and organisations about the plight of refugees fleeing war and economic migrancy.
The students worked with our Spanish and German Partner schools in Viersen, Germany and Badajoz, Spain to carry out a series of interview, attend visits and talks and they then worked together to create music, dance, poetry, prose and art to explain and express what they had learned.
In Germany the focus was on creating music and in Spain it was dance (although in each location the students created a range of music, dance, prose, and art). The final project week took place at QKA where students learnt about European mobility and then put all their pieces together to create a full-length theatre production, depicting the struggles and successes of migration and mobility.
The project was a huge success and students not only gained a wealth of knowledge about the issues surrounding mobility, but they also gained empathy, made long-lasting friendships with their European peers, and developed their leadership and research skills. Earlier this year, project participants and QKA band Black Vinyl, won the 2018 Peterborough Music Festival New Youth Music Showcase Competition with one of the songs from the project 'Nobody Cried'. Furthermore, the anthology created during the project was commended and published in the Mother Tongue Other Tongue Bilingual Poetry Competition which forms part of the Cambridge annual Festival of Ideas. Black Vinyl performed the songs that they had composed and written during the project to the public audience in Cambridge University at the prize-giving event.
The video below was produced during the final presentation of the Erasmus+ Project, Symbols to Symphonies. The project focused on Human Mobility as part of the 2018 European Year of Cultural Heritage.
https://www.youtube.com/watch?v=MzyHmpyL5oA
Use the links below to view a sample of the project work created independently by the Symbols to Symphonies students:
Devils Gonna Make Me A Freeman