QKA-Trekkers - Peaks Challenge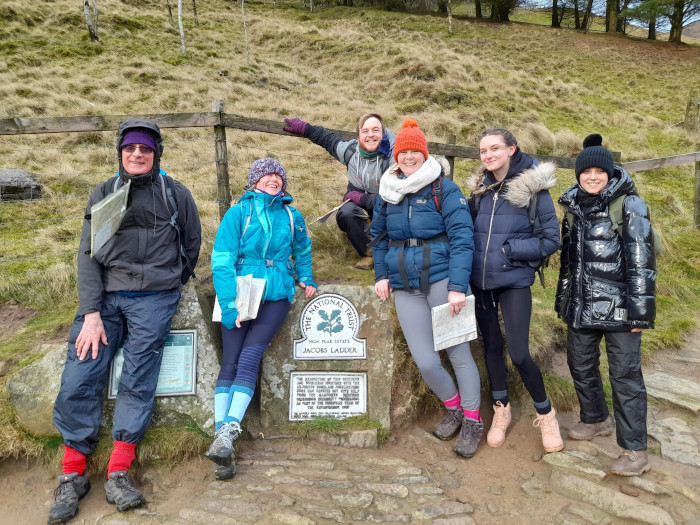 Over half term we completed our first practice walk.
We had a really successful walk and have our first lap planned and organised.
The fundraising page is now set up below, please donate and share, every penny does make a difference and this will go to our students to give them the opportunities that they wouldn't be able to afford.
The big walk is on Saturday May 7th where we will complete all 3 peaks in 10 hours 😊, therefore we have 11 weeks to get fit and raise as much money as possible, I would like a minimum of £5000 !
Thank you for your support !
https://www.justgiving.com/fundraising/qka3peaks
3 Peaks challenge - Update 20/03/2022
Just a little update, this weekend we took 11 QKA trekkers to Derbyshire on our 2nd training walk and conquered Man Tor, we had a lovely day hiking and are nearly ready for our challenge in May.
For the big challenge we have 20 staff !
We have raised 40% of our target with Cash donations, we now sit just over £2000 !
We need your support please share our link far and wide as all the money will go to our children, to give them the experiences they may normally miss out on !
If you prefer to donate offline, please bring your donations to me in D23 !
Thank you for your incredible support, the QKA trekkers are an awesome team !
3 Weeks to go !
We have just over 2 weeks until our big challenge and we are over ½ way with our target. Don't forget all the money we raise goes directly back to our students in bids for enrichment opportunities.
Over Easter our team has not rested and across the Country and Europe they have been training hard. This is a personal challenge for all of us for many different reasons and the commitment and passion the people are delivering is amazing.
Thank you for supporting us !
We did it !
The QKA trekkers completed the Derbyshire 3 Peaks challenge in just over 10 hours, 27 Km with a total ascent of 1119m.
We faced injury and extreme tiredness, but each and every one of the team were absolutely awesome and worked together to achieve our goal.
We are all exhausted, stiff, bruised ,sunburnt and very delicate, but incredibly proud.
As it stands we have raised 71% of our target with more money to come at £3640.
If you see us please be gentle and congratulate our amazing trekkers !
Special thanks to Mrs McKimmie, who drove the mini bus on the day and ensured we were home safe. There is still time to sponsor us in the link above or you can give cash to any of the trekkers.
Next years challenge is already in the planning, so watch this space!
QKA-Trekkers - Yorkshire - 3 Peaks Challenge 2023
The QKA trekkers have started training for this year's challenge 'The Yorkshire 3 Peaks Challenge' , We will raise money for the Pomegranate Opportunities trust which helps fund experiences for QKA students to make memories.
This weekend , Miss Driver, Mrs Kirby, Miss Veldre, Miss Vaus and Mrs Iwuanyanwu and Heidi the dog, walked 11 miles around the beautiful Grimsthorpe Castle, we saw a herd of deer, Munjac, red kites and Hares, it was stunning.
Please support this amazing cause and our intrepid team by following the link below:-
https://www.Justgiving.com/fundraising/qka-trekkers