Mr Oliver
7SAR
Dear Year 7
I am Dr Arthur. I teach Science. My speciality is Biology. The open roaring water of Sea charms me and I love sea food, particularly prawns and seabass. One of my favourite craft materials is buttons. I also intend to make 1000 Origami Peace Cranes but I have only made 200 at the moment.
I like to play computer games, board and card games. My favourite computer game is 'World of Warcraft'. One of my characters is a Blood Elf Hunter at level 90 . For those of you who get preoccupied with levelling up your computer game character believe me I get it too.
This academic year has been the weirdest year of my professional life, just like many other people but it has brought exciting opportunities to do something new as well. I gave myself a challenge to learn a new language and guess what? I am learning Scottish Gaelic via Duolingo . During the lockdown I also started my balcony garden and I am loving it. Some lovely Scottish Heather, Lobelia, a Bay tree, White Jasmine and a Hydrangea Runaway Bride (Chelsea Flower Show Plant of the Year 2018) are growing nicely.
The Dark nights studded with stars make me Happy. I can see MARS shining red from my balcony most of the days if the clouds don't get in the way.
My unfinished projects make me unhappy. Sadly, a Violin sitting in my spare room awaits as I did not manage to spend enough time with it. I hope to come back to it at some point.
My academic achievement is completing my PhD and my Postdoc. I like reading and writing and I have published two books via amazon under my pen name 'Shejee Hunter'.
I will see you in September ready to learn all about you and guide you in this new academic venture of your life. Enjoy your summer break 
Dr Arthur
7CAD
Hello,
My name is Ms Doughton and I have worked at QKA since it opened. I teach Human and Cultural Education which you have done at primary school as PSHE. We include Citizenship, Careers and Religious Education as well.
I can speak French, I have one son who is 22 and a cat called Rupert who has only a stump for a tail. I love films and books, travelling to other countries and meeting up with my friends for a cup of tea and a good long chat. When you visit my classroom you will see that I do like things to be neat, tidy and organised but there are far worse things in life.
Ms Doughton
7CMD
Hello,
My name is Mr Davitt, and I'm a PE teacher and Year 7 tutor.
I have been teaching PE for the last 15 years and absolutely love sports especially football. I am big Liverpool fan so very am happy that we are Premier League champions.
Away from school I like to keep active and spending time with my two children.
Looking forward to meeting you all
Mr Davitt
7JHA
Hi my name is Mrs Hamaali I am a photography and art teacher at QKA.
I'm not originally from Peterborough. I grew up in a very small village in Lincolnshire.
When I was younger I grew up with farm animals and I learnt how to milk cows, look after goats and chickens and rise baby kittens. I learnt to horse ride when I was 6 and I spent summer holidays at horse camp. I had many farm jobs as a teenager like potato picking, collecting eggs and mucking out animals, which is a bit smelly.
I went to college and university where I studied fashion illustration, photography and theatre costume. I adore lots of colourful vibrant things, my clothing reflects this. I can draw and paint anything I see, although I spend a lot of time photographing places and people. I'm not very good at maths or spelling, I have dyslexia and this sometimes means I get numbers and letters mixed up. I love heavy metal music and anything really loud and noisy, I like to going to rock music gigs and dancing around.
I have travelled all around the world with my husband. My husband is from Kurdistan in the north of Iraq, which is where my last name comes from. We met in England while working together. We try to visit Kurdistan at least once a year to see family and friends. I have learnt new cooking skills in Kurdistan like how to make Kurdish bread, dolma, lamb and okra.
I am very excited to meet you and can't wait until September. I am competitive and I like my tutor group to win awards. My tutor group normally wins sports day, I take part too and I like cheering everyone on. I can't wait to see what skills you have so we can be the best tutor group in year 7!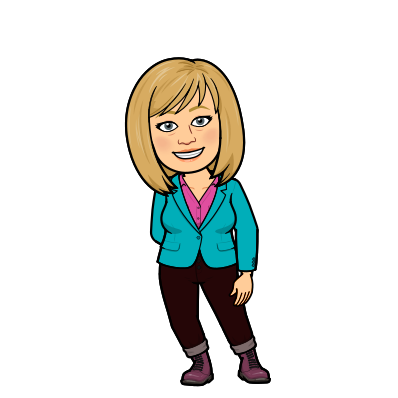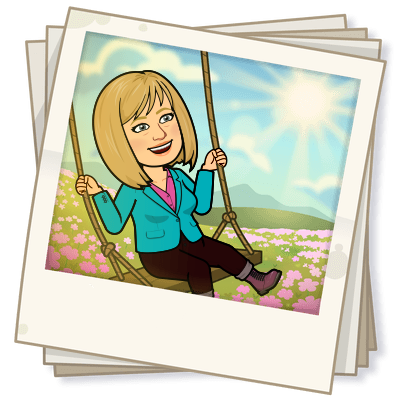 7MIQ
Hello Year 7!
My name is Miss Iqbal and I will be your new form tutor in Year 7! I am also one of the new English Teachers here at Queen Katharine Academy. I am looking forward to meet you all and getting stuck in come September!
I have lived in Peterborough my whole life. I have spent a few years living away in Sheffield whilst at university. I have completed a degree in English Language alongside my PGCE, both at Sheffield Hallam University. I have now returned home to Peterborough to start my new job in teaching.
I love to watch films and go to the cinema- the trailers are the best bit! I am also a huge FOODIE! I LOVE to cook, bake, visit different cities and restaurants and most importantly EAT! I also love fashion, buying clothes as well as getting the perfect outfit pic😊
I am so excited to meet you all and hope we're going to have a fantastic year together as a form! It is okay to be nervous, it's a new and different situation for us all! I am looking forward to receiving your emails and to hear a little bit about you too!
Enjoy your summer, have lots of fun but most importantly please STAY SAFE!
Miss Iqbal 😊
7HRU
Hello tutees,
I am Miss Ruhier and I will be your form tutor in Year 7 here at QKA. I am a Science teacher with a speciality in Biology.
I have just joined QKA, so like yourselves I am new to the school. We will all be able to settle in and find our way around together. I hope this eases your nerves a little about starting.
I have enjoyed reading the introductions that you have sent about yourselves and getting to know a little bit more about you. I enjoy reading and baking when I'm not teaching and enjoy listening to music. As I have just moved here from Lincolnshire, I like being outside going for walks and exploring new places. My family comes from Switzerland so I enjoy being up in the mountains and love it when it snows.
I look forward to seeing you all in September.
Best wishes,
Miss Ruhier

7JTO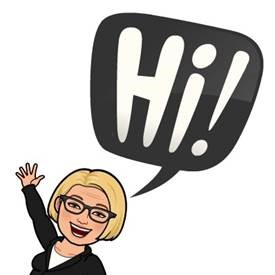 Hello everyone!
I am Mrs Tollison and I'm your tutor. You will be with me every morning before subject lessons start, and back with me again every afternoon before we go home. So, even though you will have different teachers for all your different subjects, I am the one teacher you see every day – twice 😊
As well as being your tutor, I also teach English, and Accelerated Curriculum too. AC is where we quickly catch students up who have just arrived in the UK and speak little English, or students who have other struggles. I love my job!
Just like you, I am new to Queen Katharine Academy, too. I taught for six years at Thomas Deacon Academy before coming here, so if you have friends or family there, they might remember me. And before that I used to be a primary school teacher. I have taught every age range, from Reception children all the way up to GCSE!
I have lived in Peterborough for 20 years, but I'm originally from Birmingham. You'll have to see if you can hear my accent when I'm talking! It pops out now and again! I'm married to Mr Tollison, who is an electrician. We don't have any children, but we do have two crazy cats – Twinkle and Sparkle. They are both black and are both totally bonkers!
We will have lots of time to get to know each other in September. I can't wait to meet you and help you to make the most of every day at Queen Katharine Academy. Have a lovely summer holiday, take care, and I will see you soon!
Mrs Tollison 😊


7HAG
Welcome to Queen Katharine Academy. My name is Mr. Henry and I am so excited to be your tutor this year. I am thrilled to be your tutor, and I'm looking forward to a year of learning, fun, and adventures. I can't wait to learn all about you, but first I will tell you a little about me.
I was born in Onitsha, Nigeria and I moved to Enugu when I was in 11th grade. I went to University in Enugu state and started teaching maths in my 11th grade. I have been teaching for two decades in countries like Nigeria, Gambia, and India before moving to the UK.
I joined Queen Katharine Academy this year so do not know much about Peterborough. Here are a few of my favourite things
Colours: White and blue
Foods: Low carbs food and no snacks
Book: Educational inspiring books
Drinks: Homemade fruit juice and water
Hobbies: Playing football and table tennis
Things to do: Spend time with my family
I am looking forward to meeting you, and learning about all your favourite things this year. See you soon.
Mr. Henry
7AHO
Hello year 7, I'm Miss Hooke! When I'm not your tutor you will find me in F block teaching Computer Science. This is my first year teaching in Queen Katharine Academy, so I will be new just like you! I have lived in Peterborough 2 years and have a 1year old Cockapoo called Harper who keeps me very busy! I hope you have the best summer and I can't wait to meet you all in September!